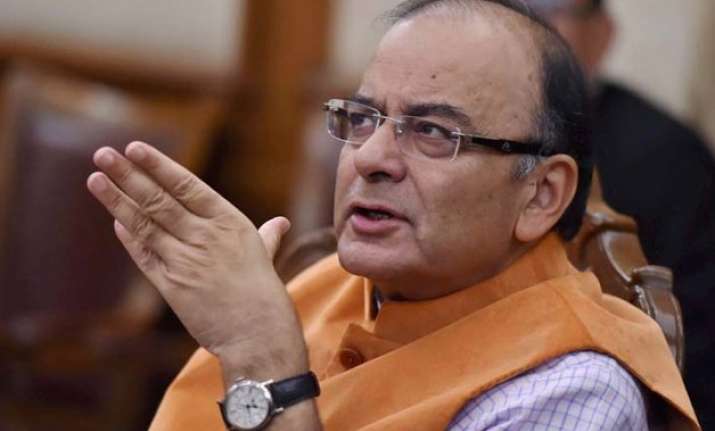 New Delhi: Finance Minister Arun Jaitley today hoped the opposition Congress will 'see reason' and will come round to support the passage of Goods and Services Tax (GST) that it has opposed despite being the first to propose the key reform.
"It (GST) is the important reform of UPA. If I had to credit the authorship of it, I have to give credit to them. Now, If the author turns against his own script, what do I make... I have reached out (and) I have spoken to them. I have explained to them and I hope they will see reason... (and) see the rationale behind passing GST," he said.
GST, which will subsume all indirect taxes such as excise duty, service tax and sales tax into one uniform rate, is stalled in the Rajya Sabha as the Congress is pressing for three changes. The three demands are a cap on the GST rate in the Constitution itself, removal of the proposed 1 per cent additional tax on inter-state movement of goods and setting up a judicial panel to adjudicate disputes among states.
Reiterating that the government is willing to discuss the legislation, he said, "I don't see a reason why they (Congress) should have a rethink on the Bill. If there is a discussion on a particular idea in the Bill, I am willing to discuss with them... certainly, we can't bound future generations to a flawed legislation."
He further said every party with the exception of the Congress is actively supporting the GST Bill. "The UPA allies like the RJD, the NCP and the JD-U are openly supporting it," he said, adding that even the Congress-ruled states are for GST.
On whether he took up the GST issue with Congress chief Sonia Gandhi at a recent reception hosted by President Pranab Mukherjee, Jaitley answered in the negative. "These are informal occasions, and it is not necessary that you get into a discussion at these forums. I certainly didn't have any political discussions."
Clarifying that economic legislation is not about BJP versus all, Jaitley said it would be "very good" if the constitutional amendment Bill to roll out GST is passed by consensus.
"... it is very good to have laws passed by consensus. A law like this which impacts taxation structure of India being passed by consensus is our preference, otherwise it can be put to vote," the Minister said.
Several important legislations concerning coal, mining and the like were passed by Parliament with support from several opposition parties with the exception of the Congress, Jaitley added.
The Congress has stalled the passage of the constitutional amendment Bill, derailing the government's plan to roll out GST from April 1, 2016.
With PTI Inputs