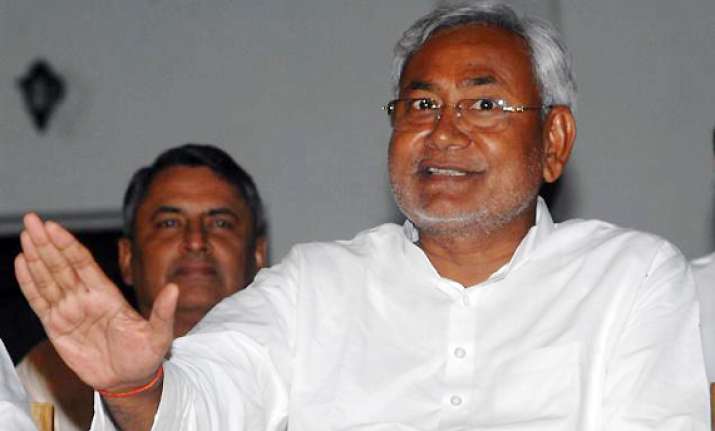 Patna, Dec 28: Bihar Chief Minister Nitish Kumar today accused Congress of not caring for the federal structure of the country by enacting the Lokayukta legislation.

"The Congress should have cared for the federal structure of the country before enacting the Lokayukta legislation," Kumar told reporters.

The legislation should have the provision that the matter related to Lokayukta be left on the domain of the state... but the "habit of the Congress-led UPA leadership has it that it wants to do all the works on its own", he alleged.

"The leadership is not accepting the very existence of the states and it doesn't behave well with the states," the chief minister said.

Accusing Congress of "overlooking" the basic things of importance in the federal structure kept by the makers of the Constitution, Kumar said the Centre should have avoided the issue of Lokayukta.

"Whenever the Congress has come to power it has tried to launch an attack on the federal structure which is not good for the country," he said.

Kumar, in reply to a question, said the Lokayukta Act was already being implemented in Bihar and it would continue to be in place.

He described as "moral defeat" of Congress the rejection of Constitutional amendment proposed in the Lokpal. "No party has argued for giving Constitutional status to Lokpal... it was a product of Congress."

"I have been saying that Congress doesn't enjoy full majority but it behaves as if it has two-thirds majority," Kumar alleged.

The chief minister added that he was going to New Delhi today to meet Japanese Prime Minister Yoshihiko Noda at a dinner hosted by Prime Minister Manmohan Singh.