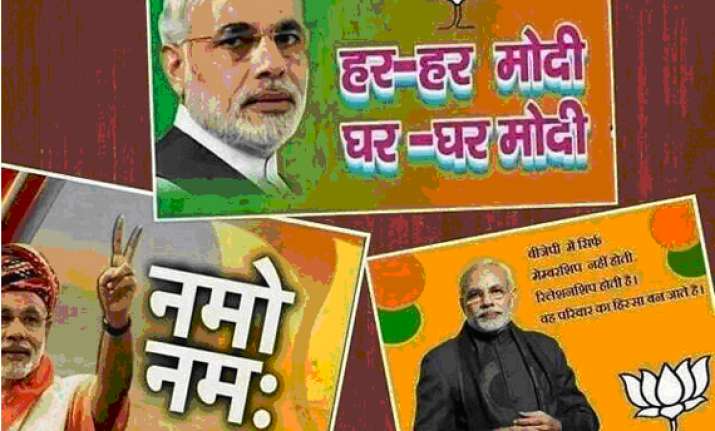 Lucknow: Samajwadi Party (SP) workers Monday smeared black paint on posters of BJP's prime ministerial candidate Narendra Modi following a row over a slogan.
A controversy has broken out over the slogan "Har-har Modi, ghar-ghar Modi" and religious seers and local intellectuals have raised objections over the slogan that likens Modi to Lord Shiva.
The party has officially distanced itself from it.
However, angry SP workers Monday smeared posters of Modi with black paint.
Taking to the streets, SP workers accused the Bharatiya Janata Party (BJP) of equating Modi to Mahadev.