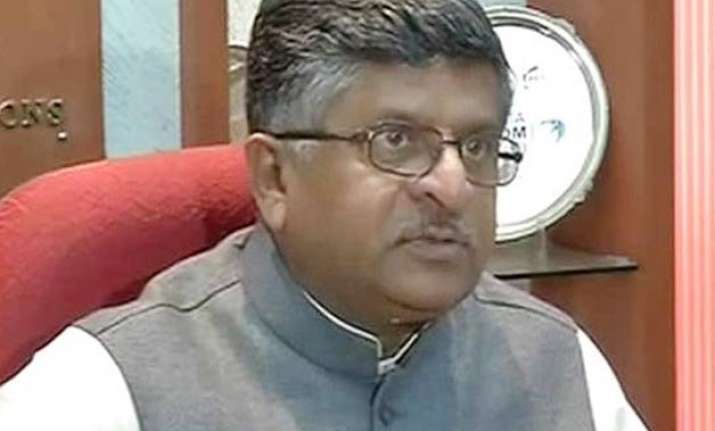 New Delhi:  The BJP has decided not to bow down to the Opposition demand for resignations of its ministers and has charted out a strategy to corner the Congress and other parties by raising the issue of scams in states ruled by those parties.
"We have prepared a list of scams in Congress, Trinamool Congress and CPI-M ruled states to raise in parliament. If the opposition continues to disrupt proceedings of the Rajya Sabha demanding resignations of our ministers, we will raise these scams in the Lok Sabha," a BJP leader told IANS on condition of anonymity.
He said BJP members will raise the issue of such scams either through calling attention motion or other rules.
BJP parliamentarians have started submitting notice for discussion on cases of corruption in opposition-ruled states, he added.
The leader said this strategy was decided on Monday at a meeting of the BJP parliamentary party executive committee held at Prime Minister Narendra Modi's official residence.
According to sources, the list includes the Saradha chit fund scam of West Bengal, human trafficking in Bengal, the bribery case in Goa and Assam allegedly involving some Congress leaders and a US firm, the bar and solar panel scams in Kerala, the flood scam in Uttarakhand, the steel scam in Himachal Pradesh, and suicides by farmers in Karnataka among others.
Ministers of state for parliamentary affairs Rajiv Pratap Rudy and Mukhtar Abbas Naqvi have been given responsibility to coordinate with BJP members in the Lok Sabha, the sources said.
BJP leader and union minister Ravi Shankar Prasad on Tuesday said if the opposition wanted a discussion on the Vyapam scam in BJP-ruled Madhya Pradesh, they must agree to discuss issues in other states as well.
He said issues that will be raised will include the involvement of the Congress governments in Goa and Assam in receiving bribes from an American firm, the LIC scam in Kerala, and how Bhopal gas tragedy accused Warren Anderson and Bofors accused Ottavio Quattrocchi were allowed to leave India.