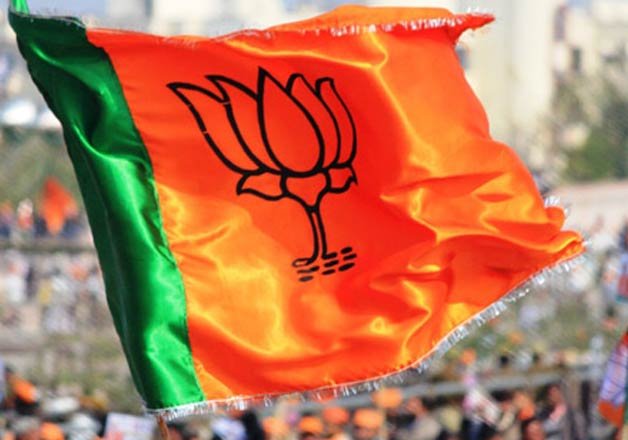 Lucknow: After its outstanding performance in Lok Sabha and Assembly elections in three states, BJP is aiming at smashing the world record of China's Communist Party by registering 10 crore new members by March-end during its ongoing membership drive across the country.
The Communist Party of China has created a world record by registering 6.48 crore members and BJP plans to create a new record by registering 10 crore members by March-end.
National convener of the membership campaign and party vice-president Dinesh Sharma said that the drive, which started in November last year, would continue till March 31 to meet the target of adding 10 crore new members.
He said that due to enthusiasm among people to join the party, 2.3 crore new members have been added across the country, with Uttar Pradesh accounting for the maximum of 77 lakh in two months.
Sharma informed that 53,201 new members have been enrolled in Jammu and Kashmir where the drive was put on hold due to Assembly elections.
He said the enthusiasm among people joining BJP reflected their faith in good governance of Prime Minister Narendra Modi and policies of the Centre.
Sharma said a journalist from China had recently spoken to him and former BJP spokesperson Vijay Sonker Shastri to know as to why the party wanted to enroll 10 crore new members, to which he had replied that BJP was undertaking this drive with an intention to interact with more and more people and not to compete with China.
He said the party wanted to become "all inclusive and all pervasive".
The BJP leader said the party hopes to break the world record once the membership drive was over. To attract people to join the party, lakhs of kites with pictures of Modi and BJP President Amit Shah were being made for their use on Makar Sankranti on January 15, Sharma said.
BJP had unleashed an aggressive social media campaign during Lok Sabha elections and considering its positive outcome, the membership drive has been linked with SMS and WhatsApp.
The saffron party which stormed to power at the Centre last year, subsequently won Haryana, Maharashtra, and Jharkhand Assembly elections and performed impressively in Jammu and Kashmir.