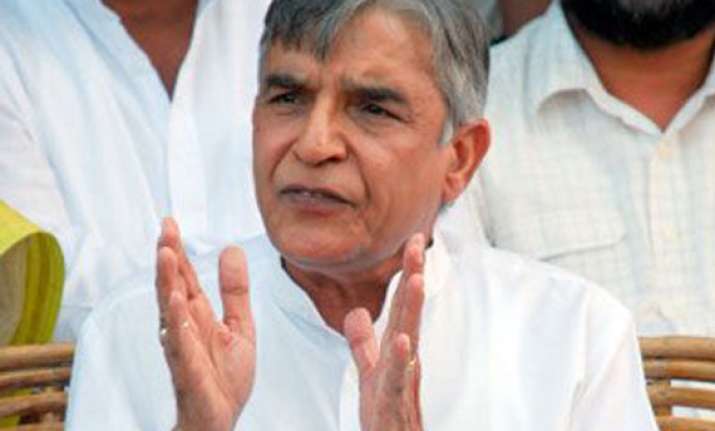 Chandigarh, May 25: BJP today accused former railway minister Pawan Kumar Bansal of favouring the contractors by reducing license fee on catering contracts, causing "massive" financial losses to railways.
"Former railway minister Pawan Kumar Bansal reduced the licensee on catering contracts from 15 per cent to 10 per cent applicable for several trains (Rajdhani, Shatabdi etc) in a clandestine manner in order to favour contractors. It has resulted into heavy losses to the railways," BJP Executive Committee member, Satya Pal Jain told reporters here today.  
"Earlier, contractors used to pay Rs 15 lakh as license fee on sale from train of Rs 1 crore, now they pay Rs 10 lakh, which saved their Rs 5 lakh," alleged Jain.  Ex-MP from Chandigarh further alleged that the contractors were given government land at throwaway prices by the railway ministry under the charge of Pawan Kumar Bansal with a clear aim of giving financial benefits to them.  
"Contractors were charged just Rs 1 per square feet per year as land license fee for railway land (to be used for setting up kitchens). It also caused huge financial loss to railways," Jain alleged.
Chairman of BJP's National legal cell sought CBI inquiry in this case to establish whether there was any connivance between Pawan Bansal, railway officials and contractors with regard to catering policy which resulted into loses to railways.
Raising question over the CBI investigation into bribery case which led to the resignation of Pawan Kumar Bansal from Railway ministry, Jain said, "going by the pace of CBI investigation, it seems that UPA government wanted to protect (Pawan Bansal) by forcing CBI to clear his name in the bribery scandal," he alleged.
"Till now, Pawan Kumar Bansal has not been questioned in the bribery case by the CBI despite the fact that it was an open and shut case," he said.
Jain said if Centre tries to "hush up" the case in order to protect Pawan Kumar Bansal then the BJP would not hesitate from also knocking the door of Supreme Court or High Court.  "The CBI should make the taped conversation in bribery case be made public," he said.
He demanded that the CBI should investigate on the lines of inquiry being conducted in
IPL
spot fixing matter where every person whose name appears in the case is being questioned by the police.