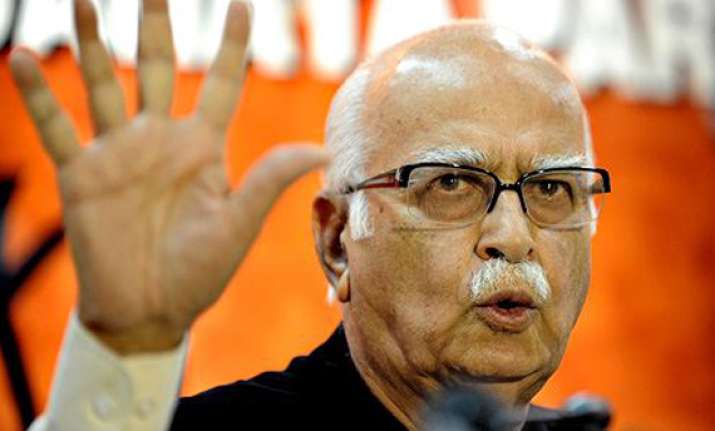 New Delhi: BJP patriarch L K Advani has once again indicated his discomfiture with BJP's anointment as BJP's PM candidate.
Advani Tuesday gave credit for the successful party workers' conclave in Bhopal last month to Madhya Pradesh Chief Minister Shivraj Singh Chouhan.
He. however, made no mention of the party's prime ministerial candidate Narendra Modi who was the main speaker.
In the latest post on his blog "No full stops in BJP", Advani said over six lakh workers had registered for the "Karyakarta Mahakumbh".