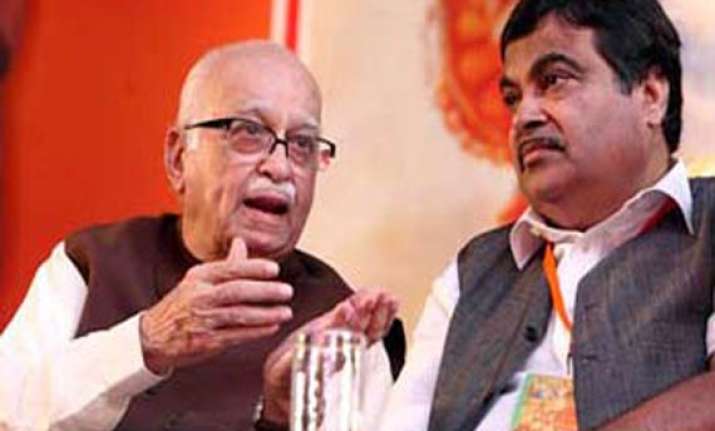 New Delhi, Jun 10: BJP's seniormost leader Lal Krishna Advani has been disillusioned with the party since the last one year, when the then party president Nitin Gadkari was literally forced to quit and was refused a second term.
It was on May 26, 2012 that Advani had skipped the BJP rally after its national executive meeting in Mumbai, as he was upset over Nitin Gadkari being denied a second term, under pressure from RSS, because of the questionable dealings of Gadkari's Purti group.
Four months later, on September 3, 2012, Advani wrote in his blog that he expected the next prime minister to be a non-Congress, non-BJP politician. (Was he then hinting at Nitish Kumar?)
On March 9 this year, Advani gave a speech at a party meeting to say: "In the last few years, I have been feeling distressed to find that while the current mood of the people is against the  present ruling party, they are simultaneously somewhat disillusioned with even the BJP."
On May 12 this year, Advani wrote in his blog he would have been surprised had the BJP won in Karnataka.
On June 7 Advani skipped the national executive meet in Goa, and today (June 10) Advani exploded his bombshell resigning from all three key posts in the party with this remark:
"For sometime, I have been finding it difficult to reconcile either with the current functioning of the party or the direction in which it is going.
"I no longer have the feeling that this is the same idealistic party created by Dr Mookerjee, Pandit Deendayalji, Nanaji and Vajpayeeji, whose sole concern was the country and its people.  Most leaders of ours are now concerned just with their personal agendas."