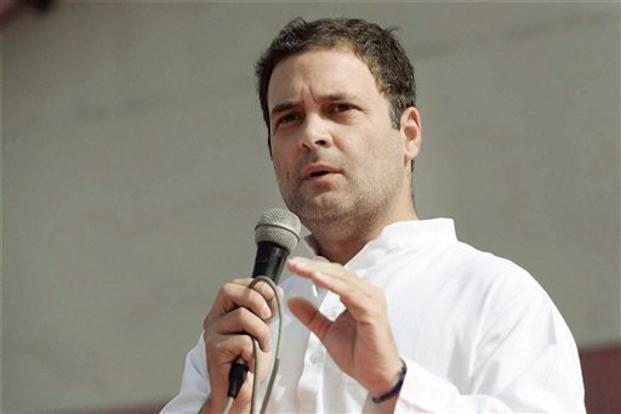 Congress president Rahul Gandhi continued his attack Prime Minister Narendra Modi on Wednesday over his trip to Switzerland for World Economic Forum 2018 summit.
Opposition leader, who was putting up questions for the prime minister throughout his trip, today chose to attack the PM on the issue of black money. 
"Dear PM, Welcome back from SWITZERLAND. Quick reminder about your promise on BLACK MONEY. Youth in India were wondering if you got any back with you in your plane?," Rahul Gandhi tweeted. 
Earlier on Tuesday, while the world applauded PM Modi for a momentous keynote address at the WEF plenary session, Rahul Gandhi took to microblogging site to take a jibe at the government for increasing income gap in the country. 
"Please tell DAVOS why 1% of India's population gets 73% of its wealth? I'm attaching a report for your ready reference," he said while quoting a recently published study by Oxfam. 
The recovery of black money from global tax havens, especially Switzerland, was one of the key campaign promises by the BJP government during the Lok Sabha polls in 2014. Since then, India has signed an agreement with Switzerland that would allow automatic sharing of tax-related information from 1 January 2018. 
PM Modi was in Switzerland for the World Economic Forum 2018 on January 22 and 23. He came back to India last night.
Dear PM,

Welcome back from SWITZERLAND.

Quick reminder about your promise on BLACK MONEY.

Youth in India were wondering if you got any back with you in your plane?

— Rahul Gandhi (@RahulGandhi) January 24, 2018