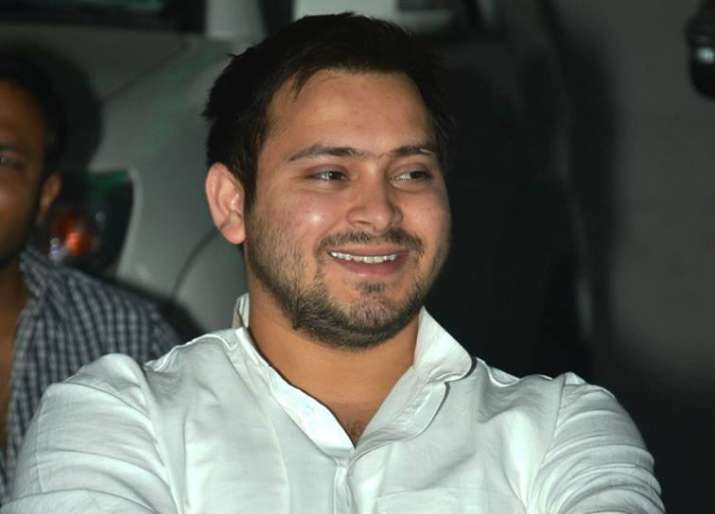 Bihar's Deputy Chief Minister Tejashwi Yadav has received thousands of marriage proposals on a number launched as a helpline to inform about the bad roads in the state. 
Tejashwi, who also holds portfolio of PWD ministry, has been popularizing a WhatsApp number 9470001346 for drawing the Bihar government's attention to bad roads. What he wanted people to do was send the photographs of bad roads to get them repaired.
Out of 47,000 messages received in three months, only 3,000 were related to condition of the roads and 44,00 were sent as marriage proposals to Tejashwi Yadav. 
The messages were accompanied by the photographs, figure and complexion of the young ladies who wished to hook up with the young bachelor.
Ever since the number became public in July, young women mistook it as the handsome cricketer-turned-politician's personal number and began sending personal messages (read proposals) to him. 
"Hundreds of personal messages for Tejaswai Yadav landed in the WhatApp number in the last two weeks," an official of the road construction department had said back in July, weeks after the number was launched.
Yadav too reacted in jest to the message, but one with deep undertones that married men will do well to relate to. Yadav said such personal messages could have landed him into deep trouble had he been married.
"Thank God that I am still single," he said, according to a ministry official.
Son of Rashtriya Janata Dal supremo Lalu Prasad, he is one of the most high-profile bachelors in Bihar along with his elder brother Tej Pratap, who is Bihar Health Minister.
Yadav had earlier used social media platform to help Bihar residents. Last December, he helped an engineering student from Sitamarhi district to get his pending scholarship. The student had complained to Yadav through Facebook that he was not getting the scholarship which was due to him.
Yadav had then directed concerned officials to look into the complaint and ensure that the youth received the scholarship money.