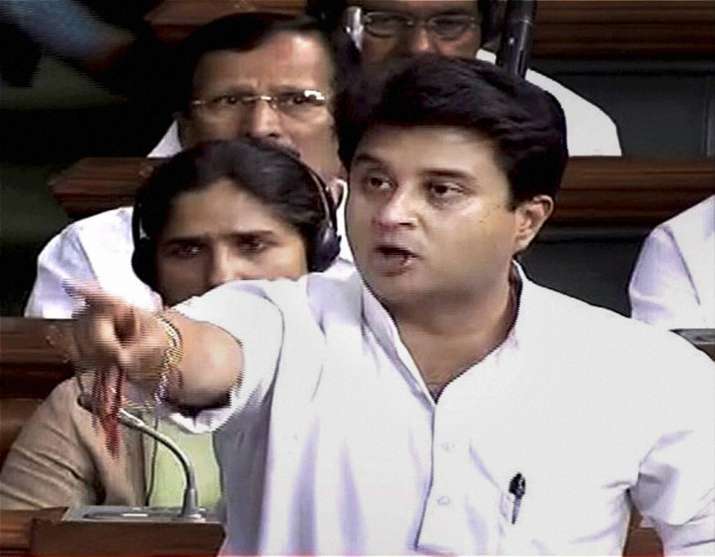 New Delhi: The Congress party today asked the Narendra Modi-led government at the Centre to 'act with a plan' in tackling the Kashmir issue.
Jyotiraditya Scindia, party MP from Guna, asked the government to secure India's borders and said that the party will stand by them if they act on the issue.
"Secure our borders and people, we are with you but act. Act with a plan," Scindia said in the Lok Sabha.
He also castigated the central government for not taking adequate steps to take stock of the situation in the state.
"Government should tell the nation why no one went there to take stock of the situation," he asked.
Earlier, BJP MP Anurag Thakur held the Congress responsible for the present state of affairs in Jammu and Kashmir.  
"J&K has been an important and serious issue since the time of independence. If someone needs to introspect it's the Congress. It needs to introspect about whose decision it was that has led to this situation in J&K," Thakur said.