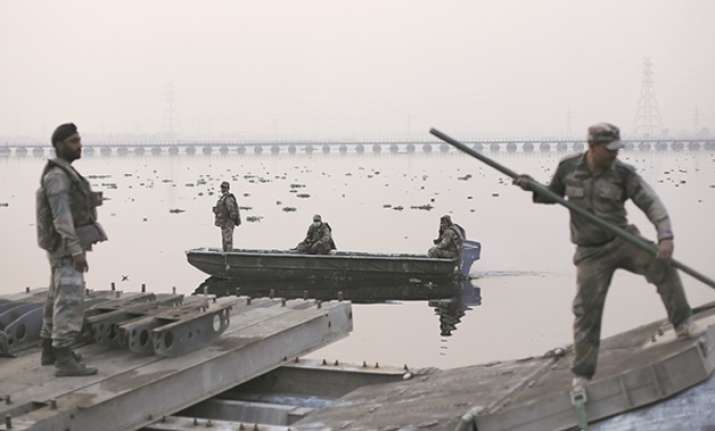 New Delhi: The opposition on Wednesday criticised the government in the Rajya Sabha for using Army personnel for a three-day World Cultural Festival being organised by Art of Living on the Yamuna floodplains here.
The issue was raised by Sharad Yadav (JD-U) and other members during Zero Hour.
Amid ruckus, CPI-M leader Sitaram Yechury said it was "highly irregular" that the services of Indian Army personnel were enlisted for a "private event".
Minister of State for Parliamentary Affairs Mukhtar Abbas Naqvi said army deployment was from security point of view.
"We are discussing this issue when the National Green Tribunal is hearing the case...," he said, asserting the government is committed for environmental protection of either the Ganga or the Yamuna.
"To doubt the intent of organisers will not be fair," Naqvi said.
Leader of Opposition Ghulam Nabi Azad said he was concerned about the event as Delhi Police had also raised security concerns.
Finance Minister Arun Jaitley, who is Leader of the House, said it was not proper to raise the issue in the Rajya Sabha when a tribunal is hearing it.
"Rule 69 makes it absolutely clear that when a tribunal is hearing ...it cannot be raised," Jaitley said. Opposition members, however, remained dissatisfied.