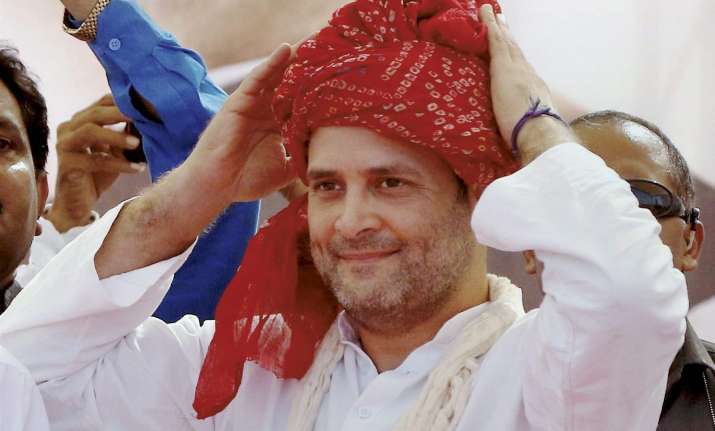 Congress vice president Rahul Gandhi once again used his movie analogy on Wednesday to take a jibe at Finance Minister Arun Jaitley, who unveiled a Rs 9-crore plan to boost the Indian economy on Tuesday. 
To take a dig at the Modi government's economic policies, Rahul quoted a famous Star Wars quote: "Dear Mr. Jaitley, May the Farce be with you."
With his tweet, the Gandhi scion indicated his belief that Jaitley's positive forecast for the economy was a "farce" designed to mislead people. 
He quoted a tweet by the Press Information Bureau, the government's official publicity wing, which said that real GDP growth average was 7.5 per cent in the last three years.
At a press conference on Tuesday, the finance minister had said, "It is for the first time in history that continuously for 3 years India's economy has been one of the fastest growing in world."
Jaitley had proclaimed that India's macro-economic fundamentals are very strong and reeled out economic indicators to support government contention that GDP growth slowdown has bottomed out and economy is turning around.
On Monday, Rahul had termed GST as 'Gabbar Singh Tax' while addressing a rally at the 'Navsarjan Janadesh Mahasammelan' in Gujarat's Gandhinagar.
Rahul said that the UPA government wanted to implement the Goods and Services Tax, but the Modi government has imposed the Gabbar Singh Tax.
On this, Jaitley had hit back saying that people who are used to scams would definitely have issues with a legitimate tax. 
"People, who are used to 2G, coal block scam, will have an issue with a legitimate tax," Jaitley said while addressing the media in New Delhi.