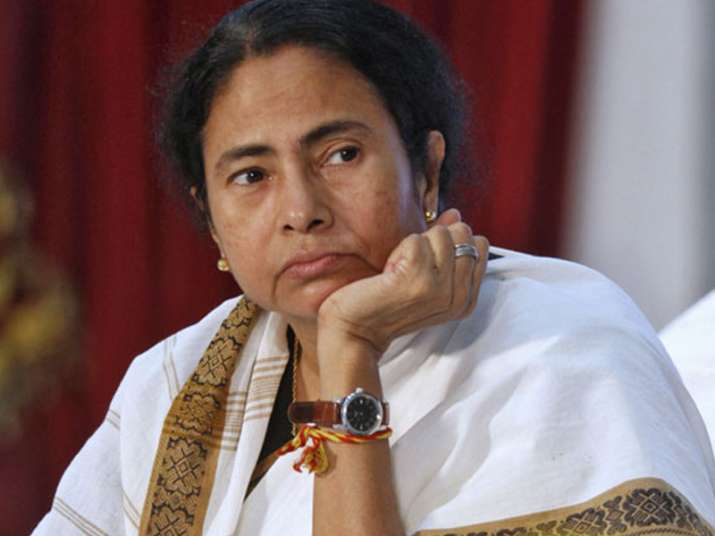 The Lok Sabha today strongly condemned a BJP youth wing leader's offer for a bounty of Rs 11 lakh to anyone who beheads West Bengal Chief Minister Mamata Banerjee. 
Raising the issue soon after the House assembled to take up the day's business, TMC member Saugata Roy said that a BJP youth wing leader had made the 'announcement of giving the reward' for beheading Banerjee.
"Mamata Banerjee is not only an elected Chief Minister but a former member of this House too. It is a serious and alarming behaviour and the House must condemn it. She is a grassroot leader and government must take action on it," he said. 
Fully supporting Roy, Congress leader Mallikarjun Kharge said that his party fully associated with the sentiment and such incident must not happen anywhere. 
"A strong message should go from the government against such behaviour and action must be taken against the guilty," he said. 
Parliamentary Affairs Minister Ananth Kumar said such a statement by anyone was completely wrong and the government strongly condemns it. 
"She is an elected Chief Minister and due respect must be given to her. We strongly condemn it," Kumar said. 
Speaker Sumitra Mahajan said that there have been many unpleasant incidents in the political discourse in recent past and everyone must work together to improve it. 
"This is complete wrong. All sides must exercise restraint," she said. 
The threat was issued by BJYM leader Yogesh Varshney after the police in Bengal used batons to disperse a rally raising slogans in praise of Lord Rama on the occasion of Hanuman Jayanti.
"Mamata government beat up people. If someone was wearing a red shirt or a red pant, they were beaten up brutally by the police. I don't understand...Mamata Banerjee organises Iftar party, she argues for the Muslims. I want to ask her are Hindus not human?" Varshney said while criticising the police action on the rally.
"If they had any humanity, they wouldn't have beaten up like this. If anyone brings me her severed head, I will give that person Rs 11 lakh," Varshney added.
The Suri Police had on Sunday told the organisers of Bir Hanuman Jayanti that it would not allow holding of any rally or meeting on Tuesday. The organisers had asked the police to allow the rally after assuring that they would not carry arms. However, the police did not budge from its stand.
With PTI Inputs