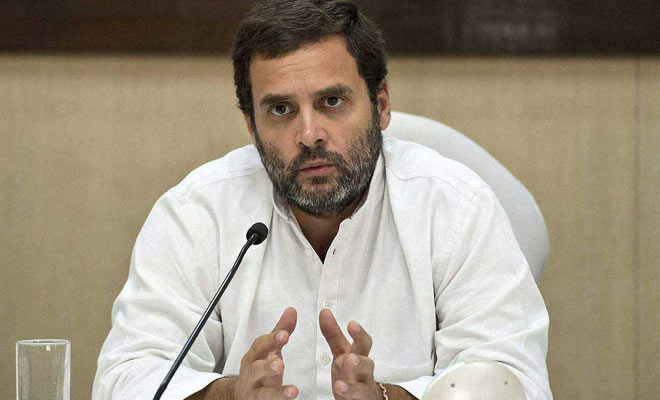 Hitting out at PM Narendra Modi, Congress president Rahul Gandhi on Tuesday said that hope the "56 inch strongman" has a plan to deal with Doklam situation.
"Last week thousands took my Twitter poll. 63% felt Modi Ji would use hugplomacy, blame RM and cry in public to deal with the Doklam issue!
For India's sake, I hope you were wrong and our 56 inch strongman has a plan", the Gandhi scion tweeted.
The Congress president's comments came after China on Monday asserted that Doklam belongs to it and India should have "learnt lessons" from the stand-off last year. 
Troops of India and China were locked in a 73-day-long standoff in Doklam since June 16 after the Indian side stopped construction of a road in the disputed area by the Chinese Army.