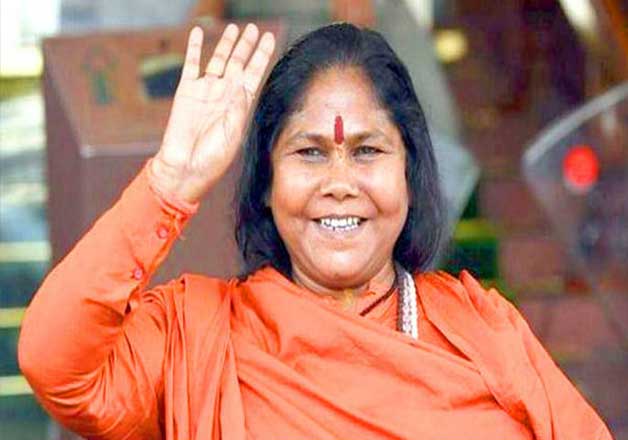 Jaipur: Union Minister Sadhvi Niranjan Jyoti today said Darul Uloom Deoband should have issued fatwa against terrorism and instead of against chanting of 'Bharat Mata ki Jai' slogan.
"In Deoband, Muslim religious leaders deny people to chant Bharat Mata ki Jai. I would have greeted, had they issued fatwa against terrorism, which is a global challenge," she said at a programme here.
"But they did not," she said.
The Union Minister of State for Food Processing said anti- national slogans were shouted in JNU recently and it was unfortunate that leaders from the party which had ruled the country most of the time after independence, went there and stood by such elements.
Expressing concern over rising population, she said government facilities should be withdrawn from those who have more than two children.
RSS ideologue Rakesh Sinha spoke about the importance of Hindu community and laid emphasis that people of the community people should make efforts to maintain the cultural balance of the country.
He said many countries in the world have seen cultural imbalance due to rise in population.