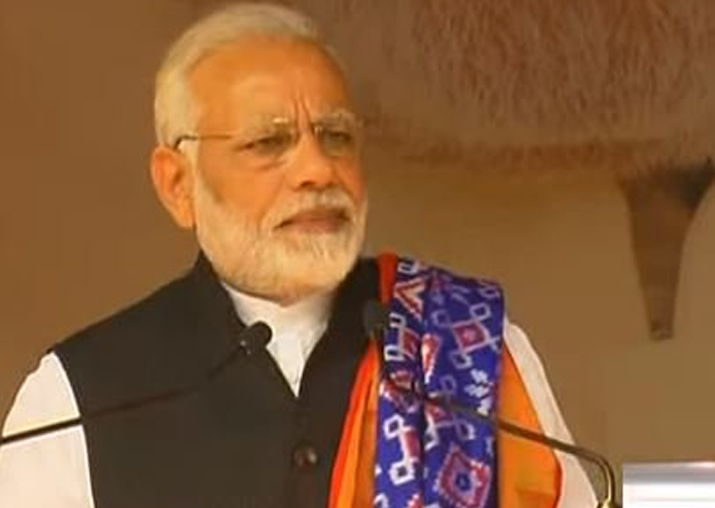 Prime Minister Narendra Modi today said that the BJP-led NDA government at the Centre was dedicated to cooperative federalism irrespective of whichever party is in power in the state. He said that the government will not discriminate states on political basis.
In a brief address to BJP workers on arrival at the airport here, the PM said that the Centre has supported policies which are in the public interest.
"Irrespective of which party is in power in the state, we are dedicated to cooperative federalism. Our government is promoting competitive and cooperative federalism. To encourage states to develop, the central government has always supported policies which are in the public interest. For the development of Telangana, the government will not leave any stone unturned," PM Narendra Modi said.
We believe in cooperative federalism. There is no question of discriminating against states where we are not in power. We are committed for the overall development of our country: PM in Hyderabad pic.twitter.com/Y8WaKAKIje

— ANI (@ANI) November 28, 2017
"The Central government will always walk shoulder to shoulder on the path of development to change the future of Telangana and the nation," he added.
Noting that Telangana was a newly-created state, Modi said that it had to go very far. 
"I assure people of Telangana, the BJP government in Delhi does not discriminate on political basis," he said.
Maintaining that the BJP was the biggest political party in the world, the Prime Minister said the credit goes to all its workers.
"Be it the old Andhra Pradesh or today's Andhra Pradesh and Telangana, or be it Tamil Nadu or Kerala; these are the states where the BJP has not yet got the opportunity to serve people and bring development by forming the government. But despite being deprived of power for years, the party workers here have consistently worked to serve the people and solve their problems. They never abandoned the path of service and I congratulate them for that," Modi said.