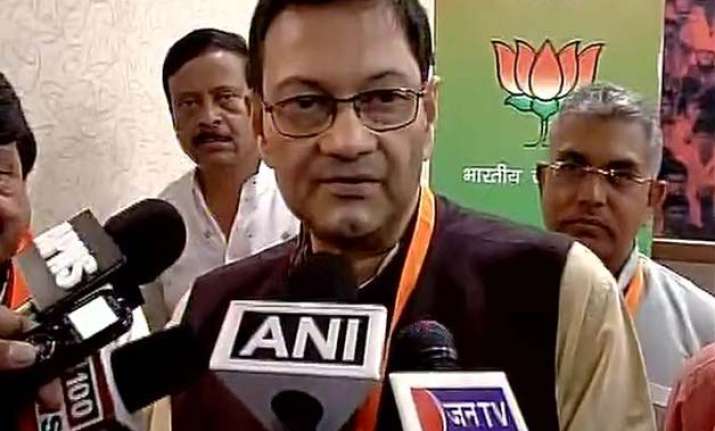 Kolkata: The Bharatiya Janata Party today pitted Chandra Kumar Bose, grandnephew of Netaji Subhas Chandra Bose, as its candidate against West Bengal chief minister Mamata Banerjee in the upcoming assembly polls in the state.
Bose's candidature was announced by Union HRD minister Smriti Irani today at a press conference. Bose's nomination for the seat is set to be a prestige fight between the BJP and the ruling Trinamool Congress over Netaji's legacy.
"The time has come to bring about change in West Bengal which will be brought by BJP," Bose said following the announcement of his nomination against the CM.
"This is not my fight. This is the fight for development in West Bengal," he added.
Bose, who was a vocal supporter of Prime Minister Narendra Modi, was inducted into the BJP late on January 25 this year. His entry into the party was announced by party president Amit Shah at a rally in Howrah.
Bose had earlier attended the ceremony where 100 files on Netaji were declassified by the NDA government on January 23 and had said, "We welcome this step by the Prime Minister wholeheartedly. This is a day of transparency in India."
He had also stated that "We feel that certain very important files were destroyed during the Congress regime in order to hide the truth. We have documentary evidence to understand this. So, we feel the Indian government should take steps to ensure the release of files lying in Russia, Germany, UK and USA."
Elections in the state of West Bengal will be held in six phases; on April 4 and 11 (under Phase-I), 17, 21, 25, 30 and May 5. The two-stage first phase in West Bengal covers Left-Wing Extremism-affected areas.
Results for the 294-seat West Bengal assembly polls will be announced on May 19.