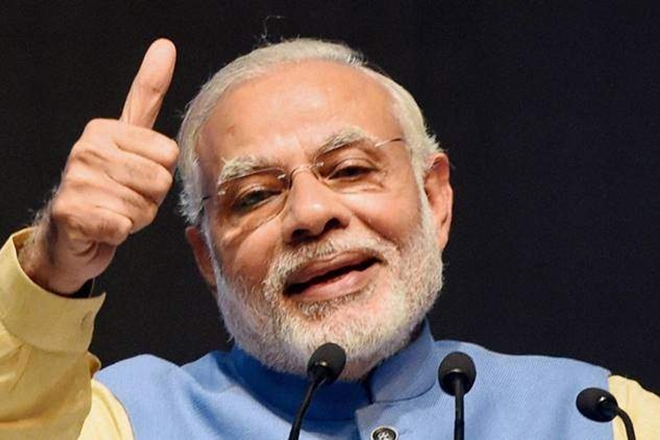 Prime Minister Narendra Modi on Wednesday said the central government has fulfilled its promise of hiking the minimum support price to 1.5 times the production cost of farming produce.
PM Modi said the government is committed to the development of the agriculture sector. 
Giving a major boost for the farmers' income, the Cabinet Committee on Economic Affairs (CCEA) chaired PM Modi has approved the increase in the Minimum Support Prices (MSPs) for all kharif crops for 2018-19 season.
Catch all the latest news about Lok Sabha elections 2019 HERE
Interestingly the time chosen by the PM is also the time when Lok Sabha elections 2019 will be held to constitute the 17th Lok Sabha.
The decision of the CCEA redeems the promise of the pre-determined principle of fixing the MSPs at a level of at least 150 percent of the cost of production announced by the Union Budget for 2018-19.  The Commission for Agricultural Costs and Prices (CACP) has recommended MSPs for all kharif crops broadly in line with the announced principle.
Catch all the latest news about Indian politics HERE
Meanwhile, as the Union cabinet approved changes in the MSP for summer-sown crops, Congress President Rahul Gandhi indicated that the Karnataka budget, which will be presented on Thursday, will waive farm loans and said it will be a "beacon of hope for farmers".
"On the eve of the Karnataka Budget, I'm confident our Congress-JDS coalition government will act on our commitment to waive farmer loans and to make farming more profitable," said Gandhi on Twitter on Wednesday.
(With inputs from agencies)