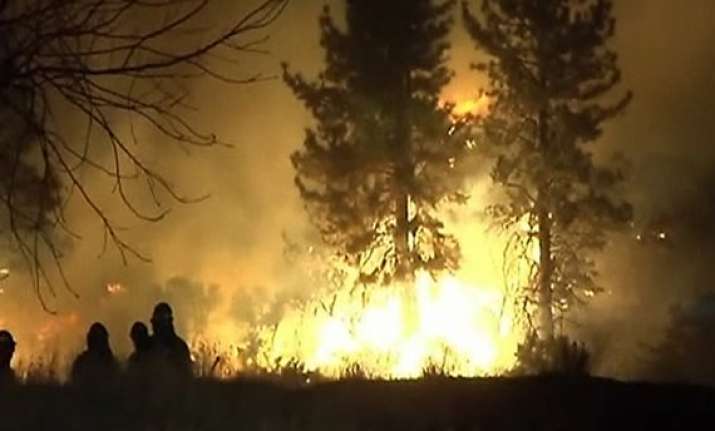 Athens, Jul19 :Greek authorities declared a state of emergency on Wednesday in the country's third-largest city due to raging wildfires nearby, and hundreds of students and residents fled their homes.
Authorities said the fires burned on three fronts, coming within 10 kilometers (6 miles) of the western city of Patras, a port of 220,000 people. Strong winds and soaring temperatures drove the wildfires, which sent smoke over the city.
Several dozen residents in the village of Ano Kastritsi were told to leave their homes, along with several hundred students and staff at a Patras University campus, regional officials told The Associated Press.
A nearby university hospital was also placed on alert in case an evacuation was needed.
Nine planes and a helicopter were involved in the firefighting effort at Ano Kastritsi and at Argyra, to the east, dumping water on burning pine forests.
Apostolos Katsifaras, a regional governor for western Greece, said evacuation orders had been issued for two more villages in the rugged area.
"The conditions are very tough.