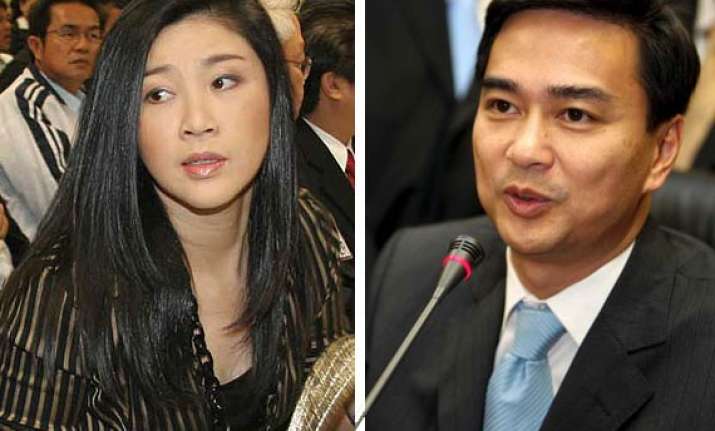 Bangkok, Jul 3 : Thai Prime Minister Abhisit Vejjajiva has conceded his party lost national elections to the opposition led by the sister of ousted former leader Thaksin Shinawatra.

The apparent election result paves the way for Yingluck Shinawatra to become Thailand's first female prime minister.

Sunday's election comes five years after her brother was ousted in a military coup. He remains in exile after being convicted on corruption charges.

Ms. Yingluck was addressing reporters at her party's headquarters Sunday night. She declined to declare victory until results are final.

With 80 percent of the vote counted, official results indicated Yingluck's Pheu Thai Paarty would win 251 seats, just over the majority needed to form a goverment.