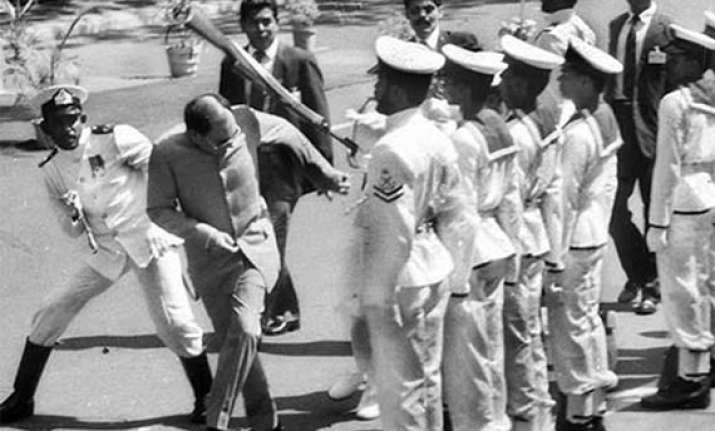 Colombo: Vijitha Rohana Wijemuni, the Sri Lankan Navy sailor, who hit the headlines in 1987, for trying to hit the then Indian prime minister Rajiv Gandhi on his neck, now sells music CDs and staionery products in Colombo. He is also into astrology.  
The man, who is now an astrologer, was asked by an Indian reporter recently about the prognosis for 2014 Lok Sabha polls in India.
"BJP will come to power," he  replied. About Rahul Gandhi, he said, "He will become PM, but in the elections after the next one."
Wijemuni said Rahul has a "long life" and that eastern societies have a tradition of family dynasties, which is a "normal thing".