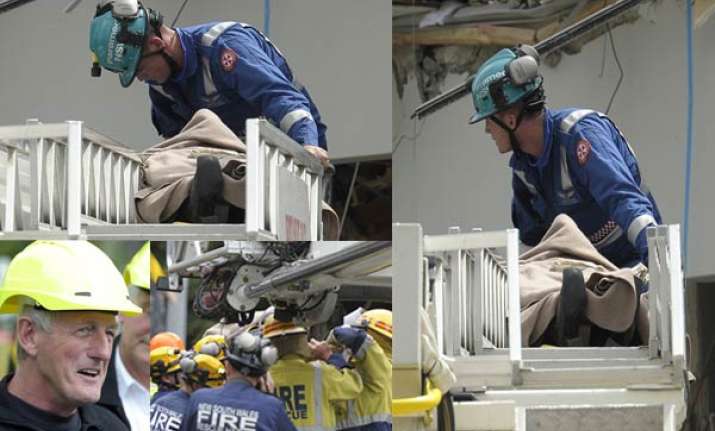 Newzealand/ Christchurch, Feb 23 : Rescuers have pulled a woman from the rubble of New Zealand's devastating earthquake more than 24 hours after she was trapped.
Cheers broke out as office worker Ann Bodkin was pulled free Wednesday from the pile of twisted metal and shattered concrete that had been the PGG building in the city of Christchurch.
Christchurch Mayor Bob Parker said Bodkin was quickly reunited with her husband, who was anxiously watching the painstaking rescue.
A magnitude 6.3 earthquake struck Christchurch shortly before 1 p.m. on Tuesday, collapsing buildings and sending tons of rubble down on streets thronging with people. Officials say 75 people have been confirmed killed and the toll is expected to rise.AP