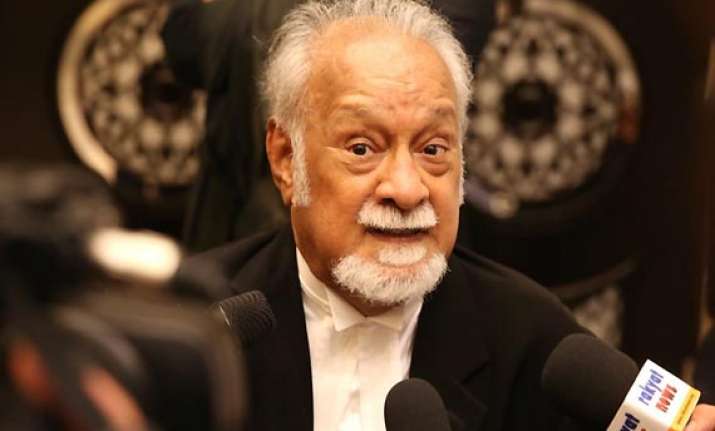 Kuala Lumpur: Malaysia's veteran ethnic-Indian lawyer and lawmaker Karpal Singh, who defended opposition leader Anwar Ibrahim in his sensational sodomy trial, was killed today in a road accident.  
Singh, 73, and one of his longtime associates were killed early this morning when the car they were traveling in rammed into a lorry at the North South Expressway in Kampar town in Perak state.
His son Gobind Singh Deo confirmed that his father had died on the spot. His assistant Michael Cornandez was also killed while two others, his son Ram Singh and an Indonesian maid, were seriously injured.
Singh, a tireless defender of human rights activists, was on his way to Penang to attend a court case later in the day.  
He recently stepped down as chairman of the opposition DAP party pending his appeal against a sedition charge of uttering seditious words against the Sultan of Perak in 2009.  
Born in Penang to an Indian Punjabi immigrant father, Singh studied law at the University of Singapore and was regarded as Malaysia's top criminal lawyer.  Singh was suspended from parliament numerous times, charged for sedition, and was detained under Malaysia's internal security laws for an year.
His reputation as a lawyer and opposition politician had earned him the nickname "the Tiger of Jelutong".  Jelutong is a town in Penang.
Singh's political career began in 1970 when he joined the DAP. He won a seat in the Kedah State Legislative Assembly in 1974.