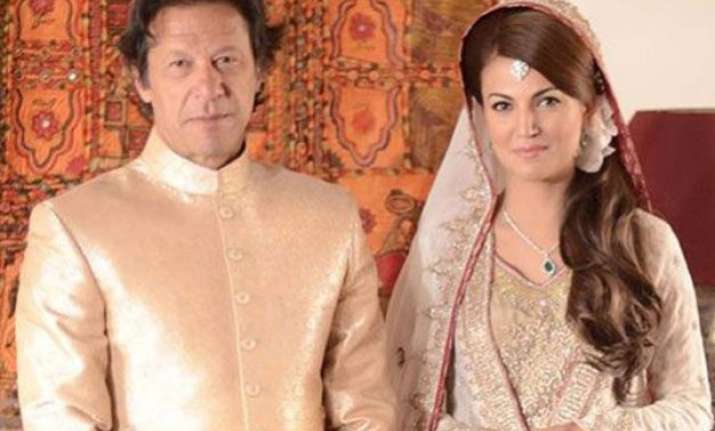 New Delhi: Former Pakistan cricketer and Chairman of Pakistan Tehreek-i-Insaf (PTI) party Imran Khan has divorced his wife of 10 months Reham Khan.  The couple who got married in January this year, reportedly, divorced with mutual consent.
PTI's senior leader Naeemul Haq issued a media statement confirming the news of couple parting ways.
"Due to the sensitivity and seriousness of this extremely painful matter it is requested that the media should refrain from any speculation. There will be no further communication in this respect," Haq said.
The couple is yet to speak on the subject, however, Reham Khan has confirmed the news on micro-blogging site Twitter.

Notably, there were rumours of Imran-Reham's marriage falling apart just after six months of their wedding. The couple, however, was seen together on several occasions post that.
But, the rumours were so hyped that Imran had to clear the air by posting on micro-blogging media.
"I am shocked at a TV channel making slanderous statement about my marriage. I strongly urge the media to desist from such baseless statements," Khan said on Twitter.
As per reports published on Dawn, there was "a lot of pressure on Khan" from his family to divorce Reham. Another confidant of Imran Khan also revealed to the Pakistani daily that the couple was not getting along.
"She wanted to get involved with politics and that is not what Khan wanted at all. She just did not want to sit at home," he said.
"There were teething problems as well over other issues which were being resolved but this was a major issue — she wanted to get into politics and was not ready to back down," he added.
Reham is said to be in London and is likely to hold a press conference, whereas Imran is yet to speak on the subject.