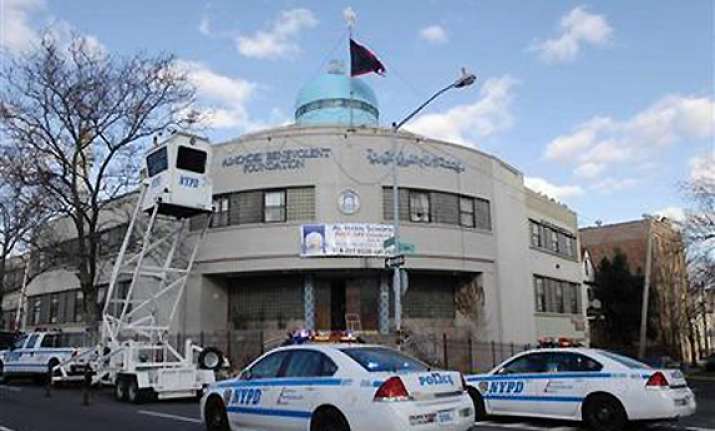 New York, Jan 4: A 40-year old unemployed truck driver, charged with hate crime and arson for throwing molotov cocktails at five places, including a Hindu temple and an Islamic centre here, was upset at being denied entry to use its bathroom and being thrown out of a convenience store.

Ray Lengend, a naturalised US citizen from Guyana, had confessed to attacking the five locations with firebombs over the weekend, citing personal grudges.

Lazier has been charged with arson, arson as hate crime and criminal possession of a weapon in connection with the firebombings on January 1, police said here.

He was arrested after the police tracked down his car that was seen at the site of the attacks through surveillance cameras as well identified by few witnesses, Police Commissioner Raymond Kelly said.

He first attacked the convenience store as he was upset that he was thrown out after being caught stealing a Starbucks bottle and milk last month.

In the other incident, he targeted the wrong house on a street in Queens from where he said he had once purchased crack cocaine.

He attacked the Islamic centre as he was upset over being denied entry to use its bathroom.

He had even made "sweeping anti-Muslim statements," against the Islamic centre.

He targeted a house in Elmont over claims of a familial problem.

His final attack was on a residence that housed a small Hindu temple as a person against whom he once had a grudge had lived there.