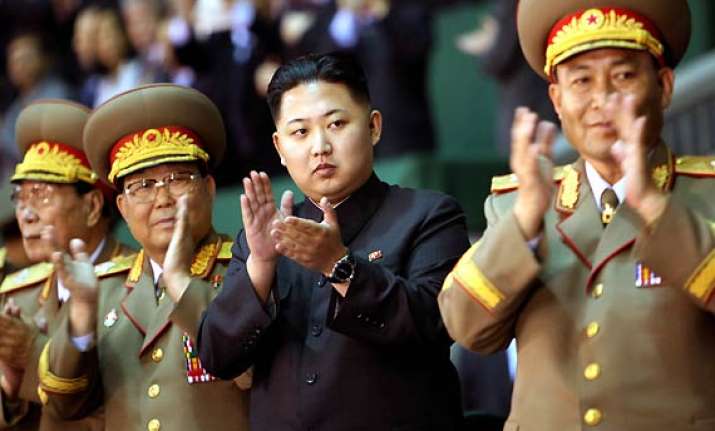 Beijing, Dec 20: Stepping up efforts to ensure trouble-free transition of power in North Korea following the death of its close ally Kim Jong Il, China on Tuesday launched telephone diplomacy to highlight the need for maintaining peace and stability in the Stalinist state.

It also appealed to the North Korean people to rally behind Kim Jong-un, the late leader's son who is set to assume power.

Kim Jong Il, who died on Saturday following a massive heart attack, was a great leader and great friend of China and made great contribution for the development of socialism and close ties between China and Democratic People's Republic of Korea (DPRK), Foreign ministry spokesman Liu Weimin told a media briefing here.

"Hope the people of DPRK will close ranks around the Workers Party of Korea (the ruling party) and under the leadership of comrade Kin Jong-un (the late leader's son) to make efforts to build DPRK into a strong socialist country and to realise the peace in Korean peninsula," he said.

Liu said Chinese foreign minister Yang Jiechi also spoke to several of his counterparts, including US secretary Hillary Clinton, to impress upon the need to maintain peace and stability in the Korean Peninsula.

Yang told them that China will make efforts with all parties to maintain peace and stability in the Korean Peninsula.

On her part, Clinton agreed that it was important to maintain peace and stability and informed Yang that the US would maintain close communication and coordination with China, Liu said.

Asked whether any top leaders of China would attend the funeral of Kim, Liu said North Korea has made it clear that it would not like the presence of any foreign delegations. Perhaps this was the reason why Chinese President Hu Jintao, accompanied by other leaders, visited the North Korean embassy here to pay tributes to Kim.

At the same time, Liu said Kim Jong-un could visit China at his convenience. While he said he was not aware when Kim Jong-un would be coming to Beijing, he added that "China-DPRK maintain high- level visits. We welcome leaders to visit China at their convenience."

He also denied a report from South Korea that DPRK Ambassador to Beijing had gone missing. "This report is not true. The media should not make irresponsible guess on that," he said.

Kim's death was widely reported in the media here, with headlines like "A Friend departs," and "NK weeps, world wary."