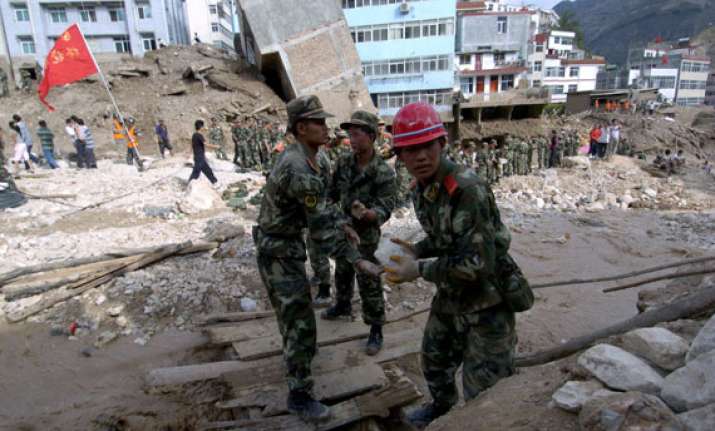 Beijing, Jan 11: At least 42 people were killed when a landslide buried a small village in China's Yunnan province Friday, the government said.
The landslide hit Gaopo village at 8.20 a.m. and buried homes of all its 16 families. Every house in the village was destroyed, and many people were still unaccounted for, possibly trapped in the landslide, officials said.
With the process of retrieving the bodies continuing, the toll in the tragedy had risen to 42 by the evening, Xinhua reported.
China's new leader Xi Jinping, Premier Wen Jiabao and Vice Premier Li Keqiang ordered all-out efforts to rescue victims of the landslide in order to minimize casualties from the disaster.
Efforts must be made to resettle affected residents, prevent secondary disasters and successfully complete relief work to ensure stability, said Xi, general secretary of the Central Committee of the Communist Party of China.
"The landslide, which brought about several hundred-thousand cubic metres of mud to the village, buried all of the houses there and created great difficulties for rescue efforts amid low temperatures," a rescue official said.
The village in Zhenxiong county is adjacent to Yiliang, where 18 primary school students were killed in a landslide last October.
Over 1,000 rescuers reached the scene to search for the missing people with five excavators and four front-loader trucks.