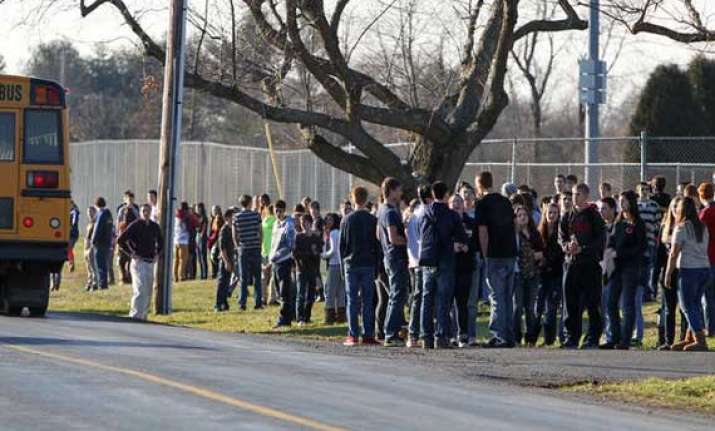 Houston, US: Students and staff were evacuated from a high school in the US state of Texas Wednesday after a bomb threat on the campus, a media report said. Police with sniffer dogs searched the campus but found no explosives.
Tomball High School, some 55 km northwest of downtown Houston, was evacuated late Wednesday morning before lunchtime after school officials learned of a bomb threat, Xinhua quoted local media KHOU as reporting.
Hundreds of students and staff were relocated to the school's track and field court while parents were notified through text messages.
The school returned to normalcy two hours later, the report said.
No information was available about the nature of the threat or how it was discovered. School officials told the media police will continue to investigate.
Separately, a high school in San Antonio, Texas was locked down twice Monday and Tuesday due to weapons threat.
The school scrambled to lock down the campus Monday after a student was found with loaded guns, including an AK-47 rifle. On the next day, a student received text message from an unknown number alleging someone carried a weapon on campus.
The school was alarmed to place an immediate lockdown then. But police didn't find any weapon in a sweep of the campus.