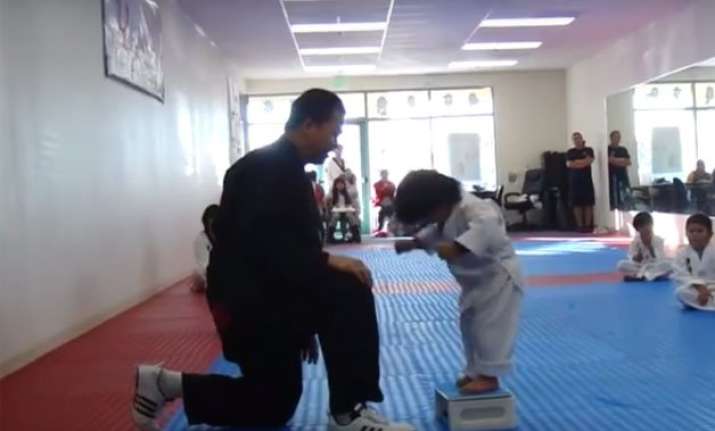 New Delhi: When we imagine a 3-year-old-boy, all we can think of a cute little face interested in mother's lap and lullabies. A boy of this age trying to earn his first white belt in a taekwondo class by breaking a board with his bare foot is the last thing that would come into our mind.
But a video of this little cute kid, trying to break a wooden board has taken the netizens by storm with a YouTube video garnering over 10 million views so far.
In the video, we can see this tiny boy being taught how to break the board and he takes quite a few hilarious attempts to get it right.
As he sometimes even misses to hit the board, the class erupts in laughter but the teacher reminds his students not to make fun of the kid. His attempts finally bear some fruits and he succeeds in breaking the wooden plan in two parts.
Boy breaks the board with screams of "Aya!" and gets his first white belt amid loud cheers from the crowd.
Watch the cute video here: