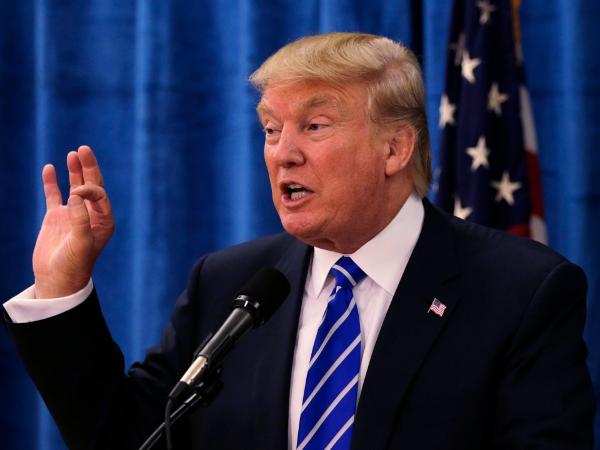 It's official now. The White House on Monday said that US President Donald Trump will not be able to attend India's Republic Day celebrations as Chief Guest next year due to scheduling constraints.
News agency PTI quoted a White House spokesperson as saying that President Trump can't attend India's Republic Day celebrations on January 26 because of his busy schedule.
During his Washington visit last year, PM Modi had invited President Trump for a bilateral visit to India. In July this year, White House Press Secretary Sarah Sanders had said that Trump has received an invitation to visit India, but no decision has been taken yet.
Answering a question on President Trump's decision on PM Modi's invitation, the White House spokesperson told PTI, "President Trump was honoured by Prime Minister Modi's invitation for him to be Chief Guest of India's Republic Day on January 26, 2019 but is unable to participate due to scheduling constraints."
It is said that the annual State of the Union (SOTU) address to both Houses of the US Congress by Trump is likely to be around the time India will celebrate its Republic Day. The SOTU is normally delivered in the last week of January or first week of February.
The spokesperson said that the US President and Modi enjoy a strong personal rapport and Trump is committed to deepening the India-US relationship.
"The President enjoys a strong personal rapport with Prime Minister Modi developed through two meetings and several phone calls and remains committed to deepening the US-India strategic partnership," the spokesperson said.
"The President very much looks forward to meeting Prime Minister Modi again at the earliest opportunity," the White House spokesperson said.
Modi and Trump are scheduled to attend the G-20 Summit in Argentina on November 30 and December 1. It is possible that the two leaders might meet and discuss bilateral relationship there.
Every year, India invites world leaders to attend its Republic Day celebrations.
In 2015, the then US president Barack Obama had attended it as the chief guest which was his second visit to India as American president.
This year, leaders from 10 ASEAN countries had attended the Republic Day celebrations.
In 2016, the then French president Francois Hollande was the chief guest of the parade while Japanese Prime Minister Shinzo Abe wasoa the chief guest at the celebrations in 2014.
The heads of state and government who have attended the Republic Day celebrations include Nicolas Sarkozy, Vladimir Putin, Nelson Mandela, John Major, Mohammed Khatami and Jacques Chirac.
(With PTI inputs)