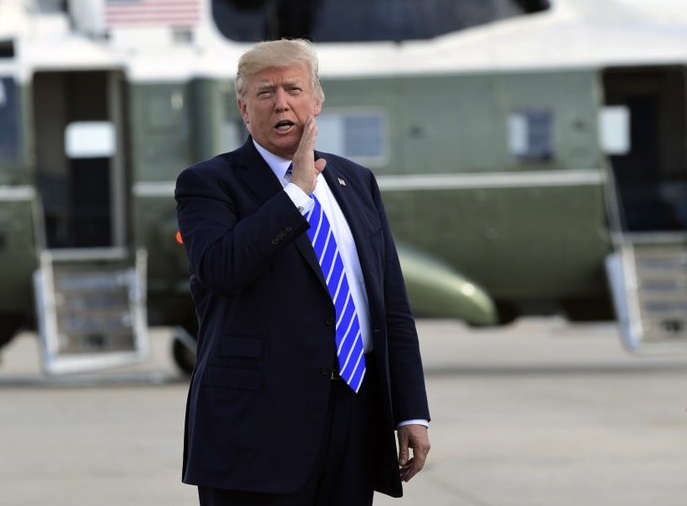 After Washington had withdrawn from the 2015 nuclear deal, the first batch of sanctions will be re-imposed on Iran on Monday, by the administration under US President Donald Trump. The more significant tranche of sanctions, including on oil sales, won't however, come into force until November.
Trump announced in May that he was withdrawing the US from the 2015 accord with Iran, Germany, France, the UK, Russia and China.
The deal was negotiated by former US President Barack Obama and had lifted sanctions on Tehran in exchange for curbs on its nuclear programme.
Rather than immediately re-imposing sanctions in May, the Trump administration gave companies doing business with Iran two "wind-down" periods.
Monday ends another 90-day period after which Washington can sanction transactions with US dollar banknotes; trade in gold and precious metals; direct or indirect sales of graphite, raw or semi-finished metals and Iran's automotive sector.
Additionally, licenses for exporting commercial aircraft to Iran, as well as related parts and services, are set to be revoked.
The revocation of export licenses for civil aviation, meanwhile, will hit Boeing and Airbus, which had $40 billion deals to sell aircraft to Iran Air.
The sanctions will go back into place after Trump first threatened and then expressed an openness to meet Iranian President Hassan Rouhani and as the Pentagon is monitoring Iranian military exercises in the Persian Gulf.
(With inputs from IANS)