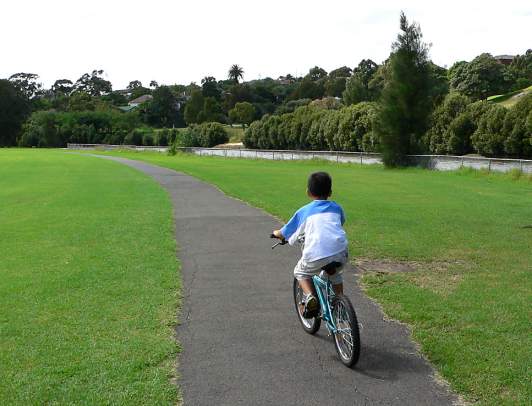 A class 6 student, who got irked after his mother scolded him cycled 450 kilometre in four days to complain about his mother to his father in Lucknow.
According to Hindustan Times report, on August 2 the boy had gone to his mother's shop outside the village. She had scolded him for not bringing food with him and sent him back home to collect the lunch box. 
Then , he pedalled away on his cycle towards his residence, but then decided to take a turn towards Lucknow to complain about his mother to his father, report said. 
The boy's name has not been disclosed. His mother runs a laundry service and father works with a private company in Lucknow.
As per report, after the boy did not came back till late night, his mother informed the local police post and a case of kidnapping was registered at Sector 49 police station. 
The police began investigation and circulated his photographs at various police stations across the state. 
Meanwhile, the boy continued pedalling to reach Lucknow. 
The report said, that while he was cycling towards Lucknow, he slept at shops on the roadside, which were closed in the night, used public toilets and fields to perform his ablutions. He ate whatever he could buy with the little money he was carrying. 
He drank water from the roadside handpumps and sometimes sought free water from the roadside shops that no one denied.
In four days, he reached Lakhimpur Kheri, more than 450 km from his Sadarpur residence on his bicycle. Lucknow is around 150 km away from Lakhimpur, police said. 
Patnish Kumar, in-charge of Sector 41 police post, told media, "On August 6, he ran out of money at Lakhimpur and his cycle got punctured. He started begging for money to eat and also get his cycle repaired. The passersby informed a PCR van about a suspicious boy. The police team found him begging and took him to a shelter home, where he disclosed his address and reason behind leaving home."
After this the Lakhimpur police informed the Noida cops and the boy was sent back home the very next day.
A childline officer told Hindustan Times that, "During counselling, the boy said that he wanted to meet his father and since he had less money, he decided to ride on his cycle to Lucknow. He said he kept cycling despite rains and scorching heat. He said he was irked by his mother's taunts and wanted to complain to his father. He was so high on emotion that he did what seems impossible for a boy of his age."
A 12- year old also told the officer that he loved to pedal, so it was not difficut for hi, He also said that he deliberately cycled when it rained in a bid to get some relief from the scorching heat, which helped him to pedal.
Further, he has also been asked by counsellors not to leave home again after any such incident. 
The boy has not joined school and his father has also returned back to Lucknow, said report.