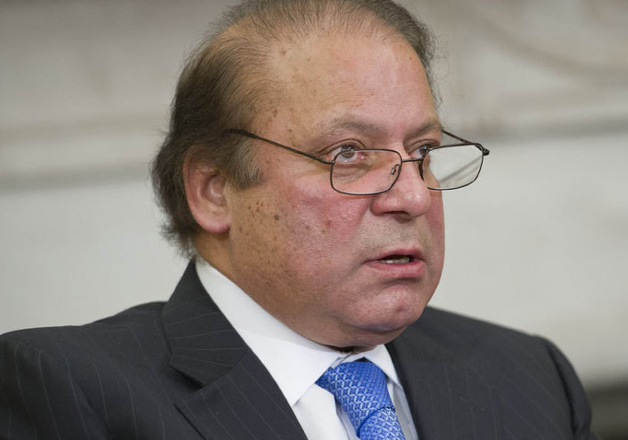 Pakistani Prime Minister Nawaz Sharif's attendance at a function in Karachi to celebrate the Holi festival with the Hindu community has not gone down well with a religious scholar of the country. 
Allama Ashraf Jalali, a leader of Pakistan Ahle Sunnah wa Jama'ah and secretary of Sunni Ittehad Council, has issued a 'Kufr fatwa' against Sharif for 'blaspheming' against Islam in his speech at the event.
According to Daily Pakistani, a news website, Jalali said that Sharif had not only committed blasphemy against Islam but also demeaned the 'ideological foundations' of the Islamic country.
Jalali even demanded an apology from him, saying the latter also violated the oath that he took as Prime Minister.
Sharif had last week attended a function in Karachi to celebrate the festival with Hindu community. During the event he had delivered a speech saying 'no one can force others to adopt a certain religion'.
Sharif is not the first politician in the country against whom a 'Kufr fatwa' was issued. 
Earlier, cricketer-turned-politician and Pakistan Tehreek-i-Insaf (PTI) chairman Imran Khan was also accused of blasphemy in one of his speeches. Khan had, however, tendered an open apology to put an end to the controversy.