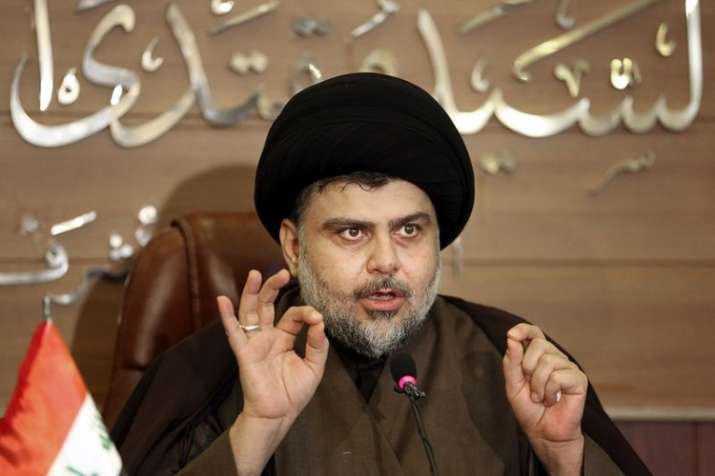 Nearly a week after the Iraqis cast their vote to elect their new leader, the political coalition led by influential Shi'ite cleric Muqtada al-Sadr has won the most seats in the national parliamentary elections. His party, Sairoon Alliance-a coalition between the Sadrist Movement and Iraq's Communist party won 54 out of the total 329 seats.
However, with no outright majority, al-Sadr will still need to build an alliance with other blocs to form the new government.
The Conquest Alliance won 47 seats while the Victory Alliance led by Prime Minister Haider al-Abadi was pushed to the third position.
"Your vote is an honor for us," al-Sadr said in a statement released on Twitter just moments after the official announcement."We will not disappoint you," he continued, adding "the blame, all the blame is on those who failed Iraq."
Partial results were announced earlier in the week, but allegations of irregularities and fraud delayed the complete count.
The vote was marked by record low turnout that benefited al-Sadr who maintains loyal supporters who made it out to the polls when apathy kept many millions away.
Following the 2003 U.S.-led overthrow of Saddam Hussein, Al-Sadr burst onto the scene as a renegade champion of poorer Shiites, leading militant fighters who carried out deadly attacks on American forces and were notorious for sectarian killings of Sunni Muslims.
In recent years, al-Sadr has gained popularity as a nationalist voice, opposing Iranian influence and waging a public campaign against corruption. For this election, he ran a non-sectarian campaign focused on issues of social justice, allying with secularists and Iraq's communist party, and broadening support beyond his traditional base.