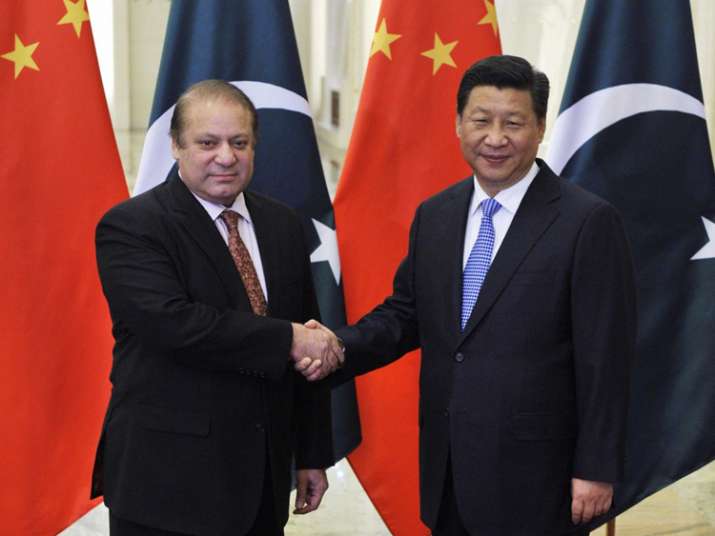 In a fresh challenge to India, China has signed an MoU to fund and build two Indus mega-dams in Gilgit-Baltistan at a total cost of $27 billion (Rs 1.72 lakh crore), according to media reports. 
A MoU between China and Pakistan was signed during Prime Minister Nawaz Sharif's visit to China where he attended the Belt and Road Forum (BRF). 
India had boycotted the OBOR summit, saying no country "can accept a project that ignores its core concerns on sovereignty and territorial integrity".
According to a Times of India report, China will fund and build two mega dams - Bunji Dam and Bhasha Dam - with capacities to produce hydro power up to 7,100MW and 4,500MW respectively. 
Earlier, a report in The Express Tribune newspaper had claimed that Pakistan and China were expected to sign an MoU for developing the North Indus River Cascade with investment of $50 billion to generate up to 40,000 MW hydro power.
According to the studies conducted by the Water and Power Development Authority (Wapda), Pakistan has an identified potential of producing up to 60,000MW of hydroelectric power.
Some 40,000MW of this potential power is located in the region called the Indus River Cascade, which begins from Skardu in Gilgit-Baltistan and runs through Khyber-Pakhtunkhwa as far as Tarbela, the site of Pakistan's biggest dam.
Quoting sources, the newspaper reported that the Chinese side conducted survey and studies on the North Indus Cascade including the sites of Pattan, Thacoat, Bunji, Dasau and Diamer in February 2017.
Beijing already finances China-Pakistan Economic Corridor (CPEC) with a funding of nearly USD 50 billion. The corridor passes hrough Pakistan-occupied Kashmir (PoK) and has emerged as core and flagship project of China's One Belt and One Road (OBOR).
According to a report in Dawn, thousands of acres of agricultural land will be leased out to Chinese enterprises to set up "demonstration projects" in areas ranging from seed varieties to irrigation technology, as per CPEC Long Term Plan (LTP).