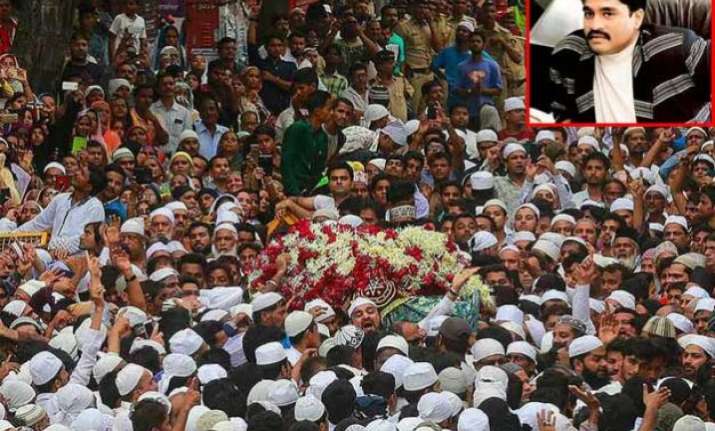 New Delhi: The huge crowd that swelled at the funeral of Yakub Memon, 1993 Mumbai serial blasts convict, was actually managed by none other than Dawood Ibrahim and his lieutenant Chhota Shakeel.
According to a report published in Times of India, Dawood Ibrahim had called up his followers in Mumbai and instructed them to ensure presence of a large number of people at the funeral of Yakub. This was the reason behind more than 10000 people turning out for Yakub's funeral.
"We have information that Dawood and his protege Chhota Shakeel had called up several of their cronies in the city and ordered them to attend the funeral and show solidarity," the newspaper quoted a senior officer of Mumbai Police.
Quoting its sources, TOI report further says that Dawood and Shakeel did not react initially because they were hopeful of the Supreme Court acceptimg Yakub's mercy plea.
"They felt that their reaction would have adversely impacted Memon's petition and could be rejected due to this. And this is why immediately after Memon's hanging, Shakeel gave an interview and indirectly threatened of consequences," an officer told TOI.