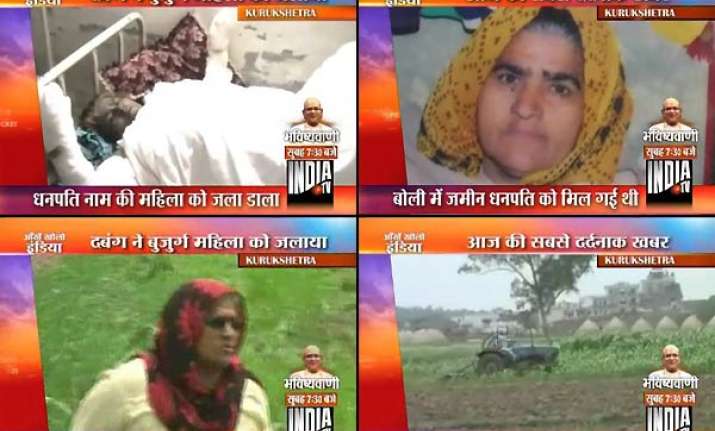 Kurukshetra, Jun 26 : A woman, Dhanpati was allegedly set ablaze by a villager named Sukhwinder because of a land dispute here on Friday.

Dhanpati was rushed to the hospital in critical condition.  Dhanpati who had 65 per cent burns,  died yesterday morning.

The incident  took place after Dhanpati won the bid and got possession of the local panchayat's 3 acres of land on June 23 that was earlier owned by Sukhwinder. Sukhwinder was livid when he lost the land to Dhanpati. He plotted to kill her to take revenge.

Dhanpati wanted to farm the land but Sukhwinder threatened her to stay away from the land, but she ignored him. When she went to the see the land on Friday morning Sukhwinder, along with his family members, poured kerosene over Dhanpati and set her ablaze, police told.

"One of the seven accused has been arrested and we are on a hunt to nab the other six. Investigations are on. We have registered a case of murder against all  the seven accused", said police official Yashwant Singh.