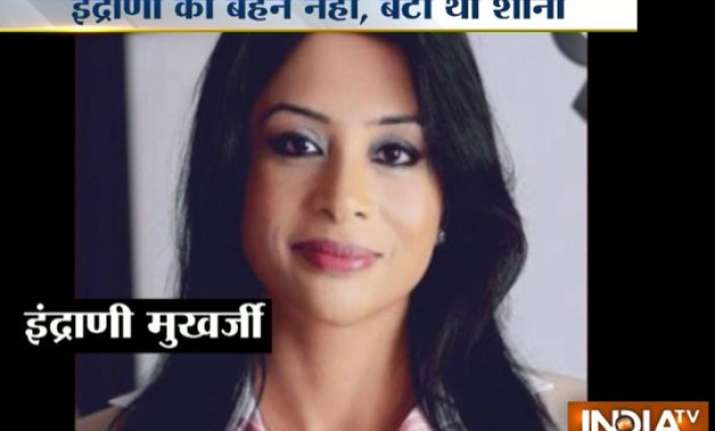 Former STAR India CEO Peter Mukerjea's wife, Indrani Mukerjea was on Tuesday arrested by Mumbai Police on charges of murdering her daughter, Sheena Bora, and disposing off her body.
Earlier, the reports suggested that Sheena Bora was Indrani Mukerjea's sister.  But later it was revealed that Sheena was Indrani's daughter and not her sister.
Indrani is married to Peter Mukerjea, former STAR India CEO and considered one of India's most influential television executives.
Indrani served as Chief Executive Officer of INX Group. She founded 9X Media Pvt. Ltd. and also served as its Chief Executive Officer and Executive Director until April 2009. She also founded INX News Pvt. Ltd. in 2006 and served as Chairman of the Board.
Sheena and her brother were brought up by their maternal grandparents in Guwahati. In 2006, Sheena went to Mumbai to study in St Xavier's college. After passing out she got a job.
According to reports, Indrani killed Sheena in 2012. Sheena was 24-years-old at that time.
Sheena, according to her LinkedIn profile, was employed with Reliance ADAG when she disappeared in 2012.
Indrani Mukerjea, Indrani's husband, confirmed to India TV that Sheena was actually her daughter not sister.
Indrani also has a son from relationship with a person who divided his time between Calcutta and Tripura.
Later, Indrani was married to a man who had businesses in Kolkata and Jamshedpur.
After Indrani married Peter, Sheena moved in with the family.
Their family friends say that Sheena was known as Indrani's sister. Gradually, Sheena became close to Peter's son from an earlier marriage.
Sheena's remains were found from Raigad district in 2012 where Indrani's driver Shyam Rai had buried her.
Indrani was arrested after his driver confessed that he had killed Sheena at the behest of Indrani.
According to some media reports,  Indrani had siphoned a lot of money from INX media. To avoid suspicion, a lot of this money had been transferred to their relatives' accounts. One of those accounts may have belonged to Sheena Bora, who later refused to return the money.