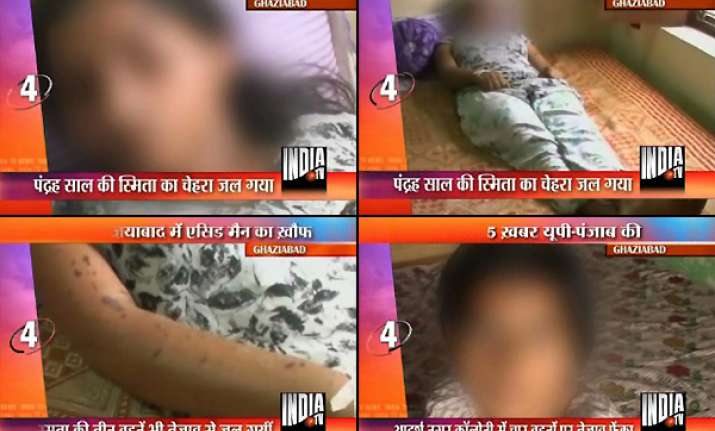 Ghaziabad, July 20: An unknown person threw acid on 15-year-old Smita, while she was sleeping inside her house alongwith her three sisters in Adarsh Nagar colony of Garh Mukteshwar on Sunday night.

Smita was rushed to hospital as her face was badly disfigured.  Her three sisters, Meeta, Muskan and Neha were sleeping with her, and some portions of the acid fell on their hands and legs.

The miscreant threw the acide through an open window at night. Police has registered a case against an unknown person and are investigating.