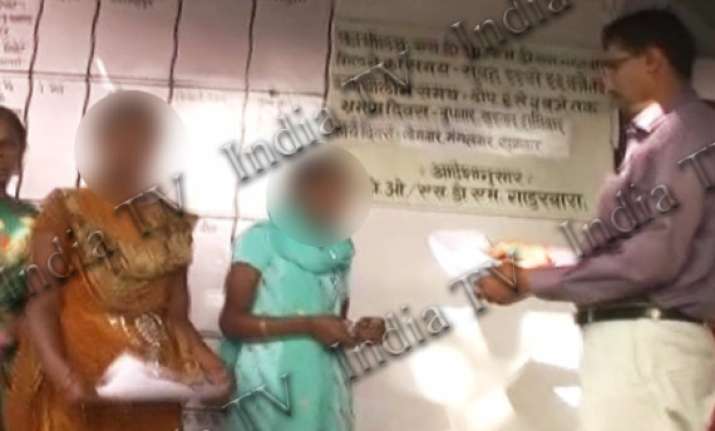 Jabalpur, Mar 24: In a shocking incident, two teenage Dalit girls were stripped and frisked by female invigilators, in front of 40 students, includingl boys during a class X State Board examination in Madhya Pradesh's Narsinghpur district. The incident took place on March 15.
The two girls (both aged 15), appearing for their first board exams, were made to undergo the humiliation by two female invigilators during an anti-cheating inspection .  
At the government higher secondary school in Barhebara village of Narsinghpur district, the female invigilators  Preeti Sharma and Reshma Semaiya, asked  both the girls to take off their clothes in front of  male examinees.
The invigilators suspected that the girls were hiding notes inside their clothes during the mathematics exam, and were asked to strip.
When the girls refused, the invigilator duo reportedly stripped the two girls themselves, as 40 boys and some girl students watched gawk-eyed.
However, they found nothing on the girls to prove they had intended to cheat.
Out of shame, the girls did not inform anyone about the incident until Friday, when they broke down before their parents, who in turn complained to the district administration.
"We have not been able to get the girls' statements because of the weekend holidays. However, we have asked the block education officer to conduct an enquiry and submit a report by Monday," district collector Sanjeev Singhsaid.
P N Yadav, sub-divisional  magistrate of Gadarwara promised that the matter will be investigated. The girls complained on March 22, a week after the incident, saying that there were no senior members of their families at home during the week.