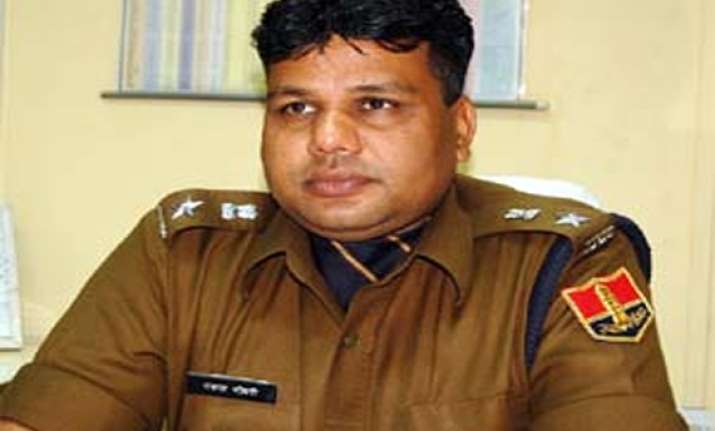 Jaipur, Aug 6: In a disturbing revelation, Pankaj Kumar Chowdhary, superintendent of police, Jaisalmer, who was recently transferred by Rajasthan government, has revealed that a spy working for Pakistan was caught from Congress MLA Saleh Mohammed's petrol pump.
Chowdhary said, the spy Sumaar Khan was sending information about Indian Air Force's Operation Iron Fist war exercise to Pakistan.
He wasan employee at a petrol pump owned by Congress MLA Saleh Mohammed, son of Ghazi Fakir, whose historysheet was ordered to be reopened by the SP, leading to his transfer.
The SP revealed that no action was taken against Ghazi Fakir's family because of their strong political connections, despite giving refuge to a Pakistani spy.
Sumaar Khan was arrested by Military intelligence, the SP revealed.
The chargesheet against 80-year-old Ghazi Fakir was reopened for the third time in 48 years, on orders from SP Pankay Kumar Chaudhary. Soon after, the SP was transferred, but the Rajasthan chief minister Ashok Gehlot described it as a routine transfer alongwith 49 IAS and IPS officers.
Saleh Mohammed is the son of Ghazi Fakir and the Congress MLA from Pokharan, the place where India had carried out nuclear tests.
The historysheet against Ghazi Fakir was first opened on July 31, 1965 for smuggling and clandestine anti-national activities.
In 1984, the history sheet file went missing in a mysterious manner, and a fresh history sheet file was opened in 1990.
In May 2011, an ASP-rank police officer suddenly closed the file without the approval of the SP.