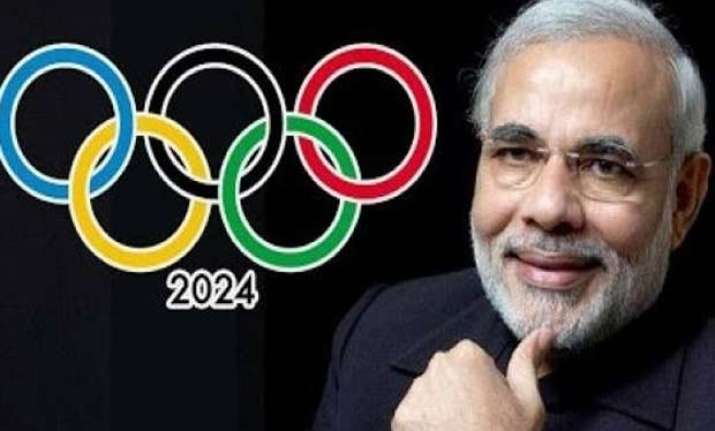 1. IOC chief to meet PM Modi to push Indian sports forward
International Olympic Committee President Thomas Bach will meet Prime Minister Narendra Modi today during his one-day whirlwind visit to discus ways to take Indian sports forward amid speculation that the country might bid for 2024 Olympics.
2. Goods and Services Tax bill to be taken up by Lok Sabha
The long-pending Bill on Goods and Services Tax (GST), moved in the Lok Sabha amid stiff resistance by several Opposition parties, would be taken up for consideration and passing today.
3. Land Bill Protest: Mayawati's BSP to hold nation-wide agitation against Centre's policies
Attacking the Centre on its policies, especially the land bill, BSP chief Mayawati announced a nation-wide agitation in the state starting from today.
4. Arun Jaitley to deliver CBI annual lecture
Finance Minister Arun Jaitley will today deliver a lecture on 'Economic Challenges for an Aspirational India'.
5. Ministry of AYUSH to Hold Yoga Camp for Parliamentarians
Parliamentarians and their families will be introduced to Samarpan Dhyanyog by Yogacharya Shree Shivkrupanand Swami who himself will be conducting the eight day camp starting from today.
6. Afghan President Ghani to visit India
The newly-elected President of Afghanistan, Ashraf Ghani Ahmadzai, will be on his maiden visit to India in the week starting from today.
7. Jaya DA case: Apex Court to deliver verdict on SPP
A three-judge bench of the Supreme Court will pronounce its verdict today on whether Special Public Prosecutor Bhavani Singh exceeded his authority by appearing before the Karnataka High Court on the appeals filed by former Tamil Nadu Chief Minister Jayalalithaa and three others against their conviction.
8. NET Neutrality: Telecom Ministry to hold MAG meeting
Telecom Ministry is scheduled to hold a meeting of Multi-stakeholder advisory group (MAG) today to discuss upon the issue of net neutrality in the country.
9. Civic repoll in 36 booths of 5 districts
Civic repolling will be held today in 36 booths spread over five districts of West Bengal