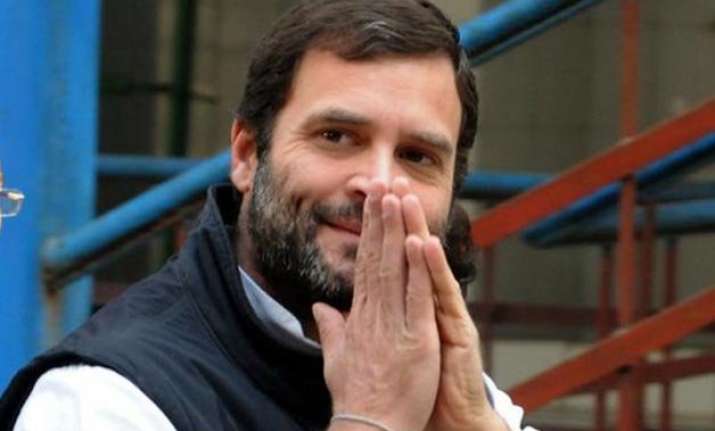 1. Rahul Gandhi to embark three-day visit to J&K
Jammu:
Rahul Gadhi will today arrive in Jammu on a three day visit. The Congress Vice President will meet the representatives of different sections of society besides he would address a Panchayat Conference of the party for Jammu province.
2. PM Modi to review Digital Policing at Cubbon Park Station in Bengaluru
Bengaluru: Prime Minister Narendra Modi will interact with officials of the Cubbon Park police station in Bengaluru through video-conferencing today to review its digital policing.
3. Ministerial panel to meet trade unions
New Delhi: The inter-ministerial panel headed by Finance Minister Arun Jaitley will meet the representatives of trade unions tomorrow to discuss their 12-point charter of demands on labour issues.
4. Cabinet to take a call on amending arbitration law
New Delhi: The Union Cabinet will today once again take a call on amending the arbitration law which seeks to ensure faster settlement of commercial disputes and setting timeline for arbitrators to resolve cases.
5. 'Forced' land acquisition: Jaganmohan Reddy to hold dharna today
Hyderabad: YSR Congress Party chief Y S Jaganmohan Reddy will today hold a dharna in the Andhra Pradesh Capital Region to protest against the TDP government's notification to acquire more land in Andhra for the capital.
6. Three-day Guj Assembly session begins today
Ahmedabad: The monsoon session of Gujarat Assembly will be held for three days from August 26.
"The three-day monsoon session of Gujarat Assembly will take place between August 26 and 28," Assembly Secretary D M Patel informed.
7. Countdown starts for launch of GSAT-6
Bengaluru: The countdown for the Thursday launch of India's latest communication satellite GSAT-6 will begin today. The informed was conveyed by Indian Space Research Organisation on Tuesday.