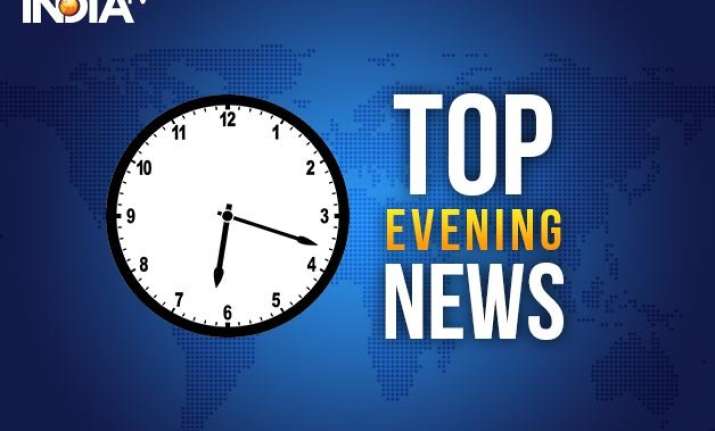 Delhi Police in its FIR  has stated that Aam Aadmi Party supporters and workers abetted the suicide of Rajasthan farmer Gajendra Singh.
Gajendra Singh  committed suicide by hanging from a neem tree where the  AAP's Kisan rally was going on against the central government's Land Acquisition Bill.
Prime Minister Narendra Modi today expressed his grief over Rajasthan farmer Gajendra Singh's suicide.
He said that the issue of farmers' suicide is a cause of concern for all form many years.
"For many years, farmers suicide has been a cause of concern for the nation and the governments.  Because of yesterday's incident, the grief in country has been expressed here, I also share this grief," he said.
In a fresh crackdown on foreign funding to NGOs, the Union Home Ministry has put the Ford Foundation of the USA on its "watch list" and ordered that all funds coming from the international organization have to be routed only with its nod due to "national security concerns".  
The Home Ministry said it has decided to keep a watch on all activities funded by Ford Foundation and by exercising the powers conferred under Section 46 of Foreign Contribution Regulation Act 2010, directed Reserve Bank of India to ensure that funds coming from it be brought to the notice of the Home Ministry.
Separatist leader Masarat Alam Bhat has been booked under Public Safety Act for anti-national activities. Under the strict law, authorities can keep him in jail for two years without trial.
Alam was arrested on April 17 and a court in Srinagar remanded him to seven-day police custody.
To boost landline business, the state-run BSNL today announced unlimited free calling scheme during night hours from its fixed line phones to any operator including mobile phones anywhere in the country from May 1.
The scheme would be operational between 9 PM to 7 AM and would cover all type of connections, BSNL said in a statement.