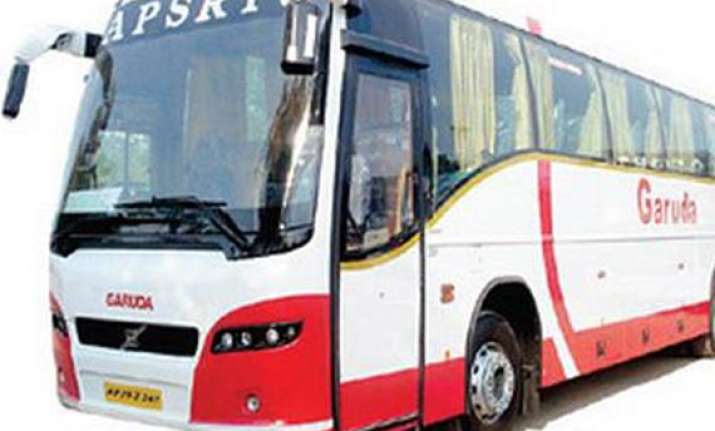 Bangalore, Jun 15: Three passengers were charred to death and 32 others wre rescued when a Volvo luxury bus going from Bangalore to Tirupathi collided with a truck near Kolkar, 90 km from here early this morning.
The bus belonged to Andhra Pradesh State Road Transport Corporation.
The mishap took place at around 1 am.
The collision was so severe that the bus caught fire soon after the collision.