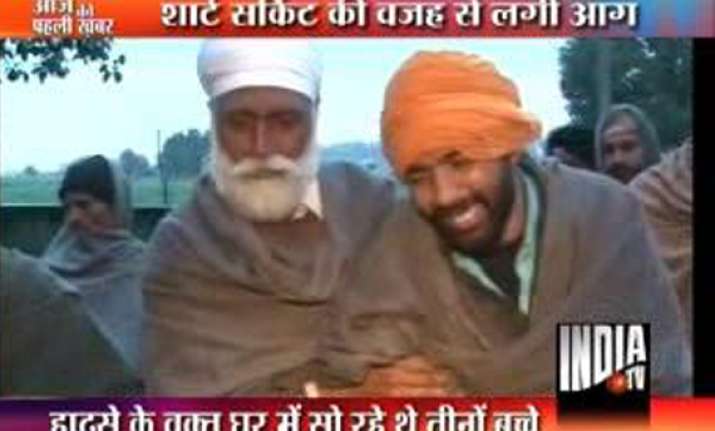 Amritsar, Feb 24: Three children were charred to death when their one room house caught fire on Saturday evening.
The children have been identified as Jashandeep Singh, 5, Kirandeep Singh, 3 and their sister Navdeep Kaur, 1 year. 
Police said the house of Amarjit Singh caught fire when his wife Paramjit Kaur had gone out to answer nature's call  in village Bal Kalan , near Amritsar.  
Amarjit Singh, father of the hapless children said that he worked as a worker in a cloth factory. His wife  had gone  out of the house, when the house suddenly caught fire.  
Paramjit Kaur said, all the three children were sleeping  under a single quilt. "I just went out of the house to answer nature's call but never knew this would happen," she said, weeping.  
Narinder Singh, a villager said that there was a possibility of short circuit, which triggered fire in the house. 
Police said,  the couple had stored kerosene  inside their room, which helped the flames to spread.