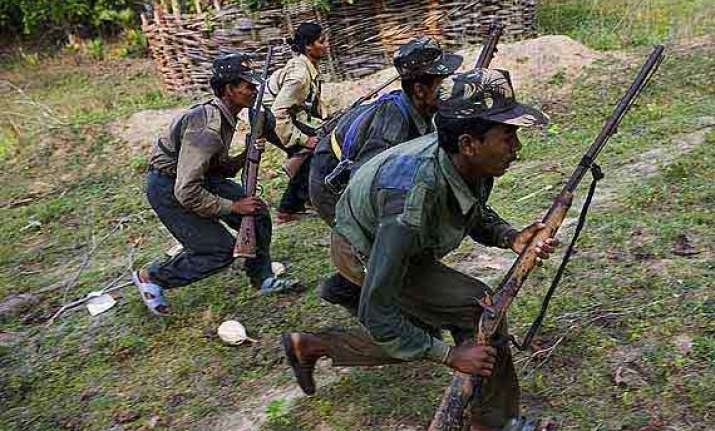 Raipur: Three hardcore Naxals, including a woman cadre, were arrested from different places in Bastar region of Chhattisgarh, police said on Saturday.
"While one ultra was nabbed from Dantewada district, two others were picked from Kanker district," DIG (SIB) Dipanshu Kabara said.
The Naxal arrested from Dantewada is identified as Sanna Sodhi alias Sannu (38) and is suspected to have been involved in the attack in 2010 at the house of Congress leader Avdhesh Gautam.
"Sannu is also a close confidant of the commander of Malangir Area Committee, Deva. He was allegedly involved in triggering blasts at Kuakonda tehsil office and in a bus in Chingavaram," Kabara said.
Meanwhile, in a separate incident a joint squad of BSF and district police force arrested two ultras, identified as Umeshwari and Ramji from forest near Bhainsasur village in Kanker district.
The duo have cases of arson, attempt to murder etc. registered against them in various police stations, Kabara said.