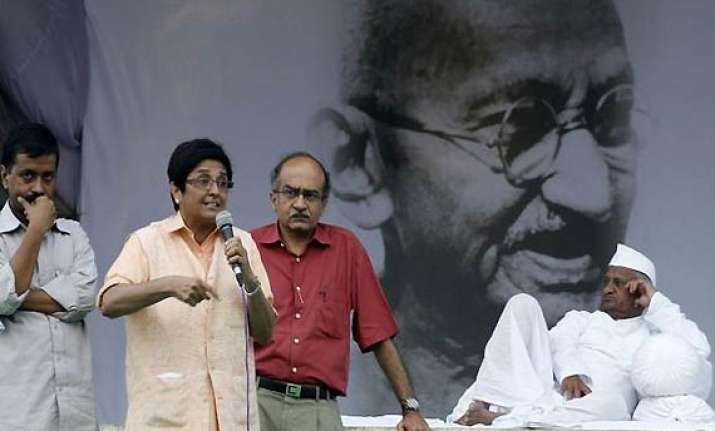 New Delhi, Dec 23 : Team Anna today got permission from Delhi Police to hold protest in Ramlila Maidan here from December 27 for five days in support of Anna Hazare who will go on fast in Mumbai.

"We have got permission for five days. This can be extended," a Team Anna member said.  Hazare will be sitting on fast in Mumbai from December 27 for three days, the member said, adding in support of the activist, his supporters will hold protest here.  The nod came after Team Anna provided clarifications sought by police.

Delhi Police had on December eight sought more details, including the expected gathering and names of VVIPs attending, from Team Anna to give permission for its Ramlila Maidan agitation from December 27 for a strong Lokpal. 

Team Anna was asked to clarify on eight points, saying they have not given the information in the application they filed with Deputy Commissioner of Police (Central) Vivek Kishore on November 28.

Police has asked Team Anna to provide the schedule and nature of the programme on day-to-day basis besides expected gathering on the function at Ramlila Ground from December 27, 2011 to January 5, 2012.

It also asked for the name and numbers of VVIP/VIP attending the programme, details of volunteers, time of speech and by whom and sitting plan.

Police has also sought "the names of persons who will sit on the dais and number of vehicle which will be parked inside and outside Ramlila Maidan".