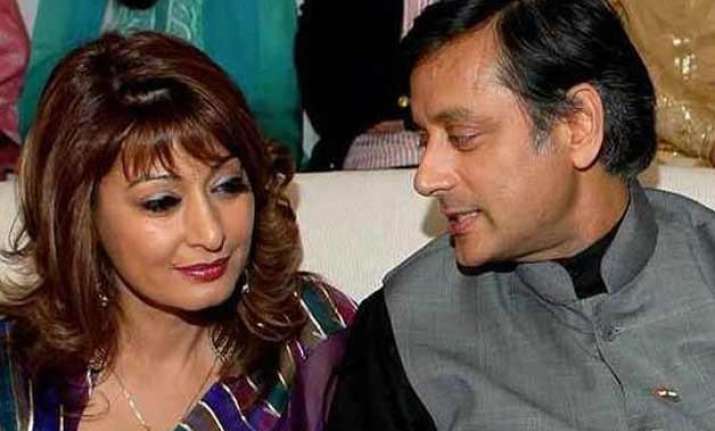 New Delhi: Congress leader Shashi Tharoor's domestic help Narayan Singh and driver Bajrangi have been questioned by Delhi Police again in connection with Sunanda Pushkar's death case. 
After receiving the AIIMS medical board's opinion on the FBI report, the Special Investigation Team (SIT) of south district police launched another round of questioning in the case to file a chargesheet before Delhi Police Chief BS Bassi retires this month. Bassi, according to reports, want the investigation to progress to the next level before he hands over charge to his successor.
The SIT has questioned many people, including Bajrangi, Narayan and around a dozen of chemist from the Lodhi Colony area near the Tharoor's bungalow. The chemist was reportedly asked to give details of medicines he sold Pushkar days before her death.
"They were all questioned in light of the information emerging out of the AIIMS medical board's opinion on the FBI report in connection with the case," said a police officer, declining to name two other people questioned at the SIT's Vasant Vihar office.
He also informed that the questions revolved around the source of drugs suspected to have caused 51-year-old Sunanda's death.
The AIIMS medical board, which gave its opinion on the FBI report on Sunanda's viscera and other samples, had last unanimously concluded that she died of poisoning, with the presence of Alprax in her stomach. The board did not rule out the possibility of any injectable poison, in view of a particular mark on Pushkar's body, and said that the FBI report confirmed the presence of lidocaine in her body.
The investigators have so far conducted polygraph test on six persons, all prime witnesses in the case, including Narayan Singh, Bajrangi and Sanjay Dewan, a close friend of the couple. Tharoor was not subjected to the test but was questioned thrice in the case.
In January last year, Delhi Police had registered a case of murder in connection with the death of Sunanda. An AIIMS medical board had found poisoning as reason for her death following which the police had sent her viscera samples to an FBI lab in US.
The FBI had sent its report to Delhi Police two months ago. The report said the radiation levels in Sunanda's viscera samples were "within the standard safety norms" besides mentioning other details.
Sunanda, who married Tharoor in 2010, was found dead under mysterious circumstances inside a room at the Leela Palace Hotel in Delhi on January 17, 2014.